Australian spinner Brad Hogg feels India are way ahead of Australia
Hogg revealed Kuldeep Yadav's main strength.
Updated - Oct 13, 2017 1:08 pm
370 Views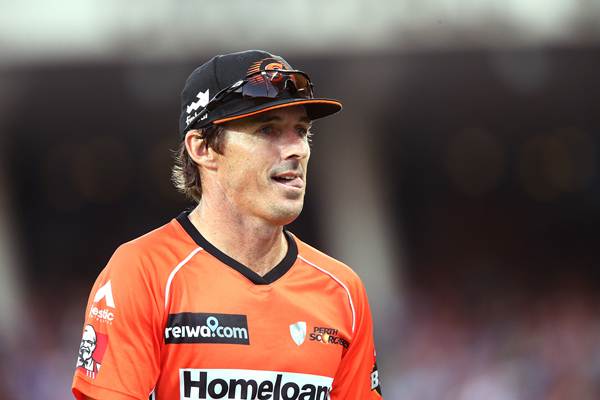 Follow us on Google News
It has been a long and hectic tour for Australia against Virat Kohli's men, who have outclassed them in every single department. However, the tour will officially see an end today (October 13), after the final T20I match between the hosts and the kangaroos. Steve Smith's boys have received a lot of criticism for not only losing but getting thrashed in the ODI series.
Now, a golden opportunity to regain the lost glory lies ahead of the Aussies, as they are a victory away from clinching the T2oI series. But Australian spinner Brad Hogg has honestly admitted that India are way ahead of the men from down under at the moment. He also doesn't want to compare the dominating Indian team of the present with the invincible Australian side which played with the same attribute.
"I am not going to compare the Australian team of the past to the Indian team now or the Australian team now. I think that is very unfair. What I like about this team is that they have a captain who leads from the front. He has got standards that he expects all of his players to uphold. And if he doesn't uphold his standards he is letting his team down. He is leading from the front in that aspect. they want to set the bar at a very high level like the Australian wanted to raise the bar," said the 46-year-young chinaman, while speaking to India Today.
Kuldeep's strength is he can spin the ball both ways
One of his breed, but wearing the blue jersey instead of the yellow one, Kuldeep Yadav has behaved as a magnet to praises in this series. The young chinaman has impressed everyone with his tricks, and Hogg feels the biggest strength of his 'once upon a time' Kolkata Knight Riders teammate is that he can spin the ball both ways.
"To put it simply, he bowls a ball and spins it both ways.  That is where his strength is. Where his weakness is been quickening the ball up when he is under pressure. When he needs to speed it up, his action sort of deteriorates, that is, he blocks himself off," said the Western Australian.
"He needs to straighten himself slightly, he needs to get a bit stronger in the hips, moving forward. he is only 22, he has a great foundation, so his variation is strength, but being able to change his pace is probably his weakness. That is what Australia have found  out in the particular tournament and they exposed that in the last game," the smiling assassin concluded.
Follow us on Telegram