Australian women cricketer Angela Reakes suspended for betting on World Cup
Updated - Dec 22, 2015 10:59 am
67 Views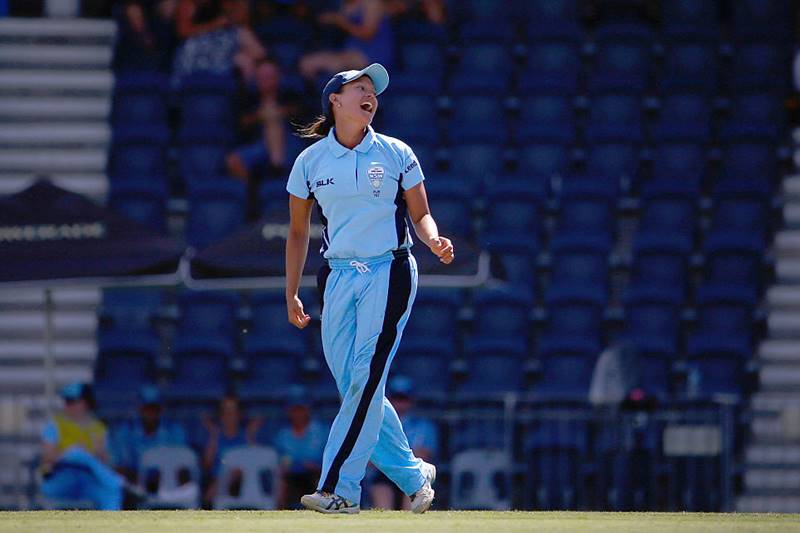 Follow us on Telegram
Cricket Australia (CA) has imposed a two-year suspended sentence on Angela Reakes who currently plays for the ACT Meteors in the Women's National Cricket League, as well as the Sixers in the Women's Big Bash League. The 24-year-old leg-spinner's suspended sentence will hang over her for the remainder of her career, meaning an instant ban should she ever transgress again.
Reakes was found to have placed bets on the outcome of the Man-of-the-Match award during the 2015 ODI World Cup final between Australia and New Zealand in March. She is the first Australian cricketer caught betting on matches since Cricket Australia unveiled its anti-corruption code and will now become part of information sessions designed to prevent others from making similar or worse indiscretions.
She placed five bets, totaling a sum of AUD $9, in contravention of Article 2.2.1 of the Code, which outlaws 'placing, accepting, laying or otherwise entering into any bet with any other party (whether individual, company or otherwise) in relation to the result, progress, conduct or any other aspect of any Match or Event'.
CA has 16 official betting partners, all of which have signed up to 'assist CA in its ongoing management of the integrity of CA competitions, by agreeing to the information sharing and other integrity requirements specified by CA'. A CA spokesman declined to comment on whether Reakes' offence had been uncovered via these arrangements.
"All elite cricketers are reminded regularly that betting on any form of cricket is strictly prohibited. It is outlined in the Anti-Corruption training that we deliver on an annual basis and is written into our Code of Behaviour. Angela understands that in placing these bets she made a bad mistake and has acknowledged the seriousness of her error. She has been cooperative during the investigation and we believe the penalty in these circumstances is appropriate," said Iain Roy, head of CA's integrity unit.
Reakes moved from the New South Wales Breakers to the ACT Meteors in the off-season, and enjoyed a productive domestic 50-over tournament where she was her team's leading wicket-taker. She has taken one wicket in seven matches while bowling economically for the Sixers. Reakes voluntarily accepted the sanctions. She is able to continue participating in Australian cricket subject to no further breaches of the Code.
Follow us on Google News