Bangladesh Cricket Board (BCB) announces 20% salary hike for women cricketers
Apart from increasing match fees, BCB has also increased the annual salaries of the women cricketers.
Updated - Jul 15, 2021 12:19 pm
253 Views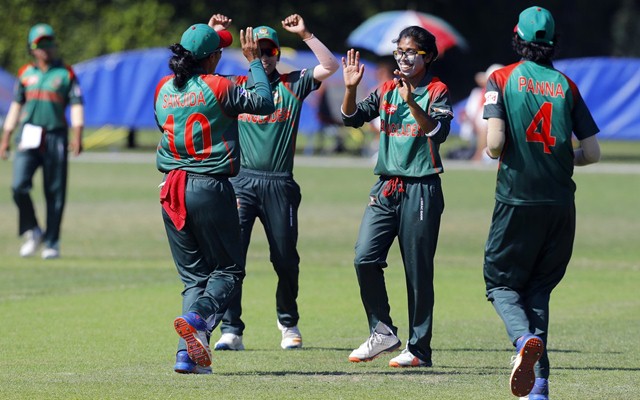 Follow us on Telegram
Bangladesh Cricket Board (BCB) on Thursday revealed that they have taken a decision to increase the salary and match fees of each of their contracted women's players. These fee hikes will be in effect during the international matches. It was previously rumored that the board was considering taking this step. 
The chairman of the women's wing in the Bangladesh Cricket Board (BCB) Nadel Chowdhury has confirmed to a well-known media organization that the board has considered and approved a 20 percent raise in the salaries of women's cricketers. This decision was discussed and decided during the last board meeting, which took place on June 15. 
"We have increased the salary of the women cricketers by 20 percent and they will receive their salary in the new pay scale from this month (July)," said Shafiul to Cricbuzz. The story was confirmed by the same organization on its website. Shafiul was said to have informed that from now onwards women cricketers in Bangladesh will get 300 USD (INR 22,350) as match fees for an ODI match. For the T20Is, the player will now be getting a sum of USD 150 (INR 11,175).
Despite the increase, there is a huge gap between pays for women and men cricketers
It was also reported that earlier the women cricketers used to get 100 USD for ODIs, i.e, INR 7450 while their T20I match fees were 75 USD, which is around INR 5587.50. "Earlier they (women cricketers) used to get 100 USD and 75 USD as match fees respectively for ODIs and T20Is," he said. Shafiul also informed that the board has decided that the number of national contracted women's cricketers will also increase. 
The Bangladesh Cricket Board has divided the national contracts into four categories, allotting them to 22 women's cricketers. After the 20 percent increase in salary, players of category A will receive 60,000 BDT (around 53,000 INR) while the category B players will receive 48,000 BDT (around 42,500 INR). The category C players will receive a sum of 36,000 BDT (around 32,000 INR) while category D players will get a sum of BDT 25,000 (around 22,000 INR).
Despite this increase, there is a huge gap between the pays for men and women cricketers. Men cricketers get BDT Six Lakhs (around 5.2 Lakhs INR) as match fee for Test along with BDT Three (around 2.6 lakhs) and BDT Two Lakh (around 1.7 lakhs INR) for ODIs and T20s respectively.
Follow us on Google News