Bangladesh Pace Hunt winner Ebadat Hossain aims to make a strong comeback
I cleared most of the problems after coming to the HP camp: Ebadat
Updated - Aug 11, 2017 1:32 pm
73 Views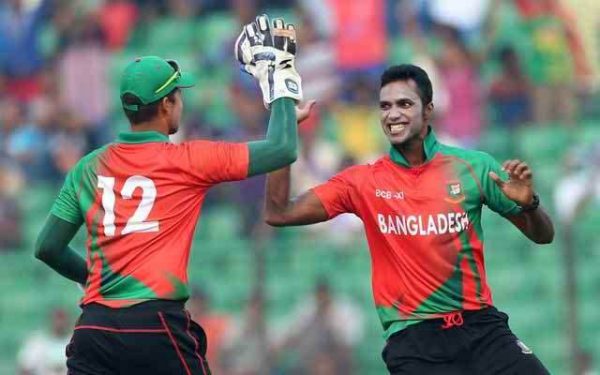 An emerging talent from Bangladesh, Ebadat Hossain, vowed to get back into rhythm post his successful tour of Australia along with Bangladesh High-Performance Team. Hossain won the Bangladesh Pace Hunt contest held in March, last year in 2016. Since then, he featured in the High-Performance Team for Bangladesh.
Due to his stellar performances down under, Ebadat hopes to make a strong comeback in a natural rhythm, while eyeing a spot in the national side of Bangladesh. The 23-year old also accompanied the Bangladesh National Team during their New Zealand tour in  January. In his five First-Class match career, he has already picked up 14 wickets with the best of 4/82.
"I tried my best to bring back my form after coming to the HP camp. The tour to Australia also went well, I picked up seven wickets. I got back my previous rhythm from there. I bowled well [Thursday]. But I will try to address my issues and improve myself further," commented Ebadat Hossain according to Dhaka Tribune.
Ebadat Hossain received inputs from Walsh
"I got some tips from the U-19 team's coach after coming to this camp. Our coach Simon Helmot also helped me a lot. I saw my own video, it looks better than before," claimed Hossain. The City Club player stated that he previously had issues with his run up and due to guidance from West Indian great Courtney Walsh, he was able to overcome these issues.
"I had issues with the run-up. I managed to address it, hopefully. When I was in New Zealand, our bowling coach Courtney Walsh also helped me out a lot. Even Mario [Villavarayan] taught me a lot of things. I was working on my running technique back then. I cleared most of the problems after coming to the HP camp," concluded an optimistic Ebadat Hossain.