Bangladeshi cricketer, Mohammad Shahid says he's innocent
Shahid's wife, Farzana has accused him of torture and assault.
Updated - Jun 29, 2017 3:53 pm
6K Views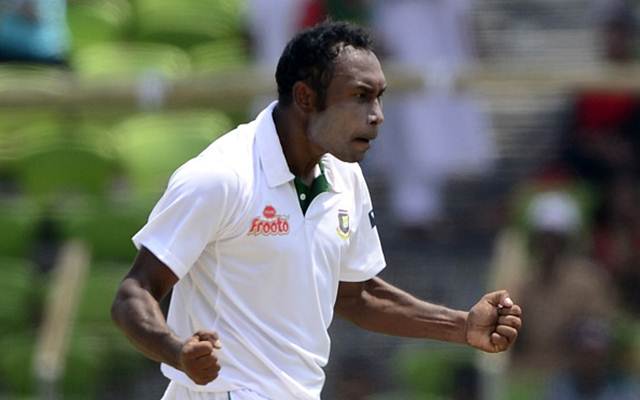 Bangladesh player, Mohammad Shahid, has claimed innocence in the gory allegations made against him by his wife. Shahid's wife, Farzana has accused him of torture and assault. She's further threatened to press police charges against the cricketer.
The right-arm medium pacer has been more known for his accuracy and ability to move the ball into the right-handers. He reportedly married Farzana of Munshiganj's Dalalparha in Bangladesh, nearly eight years ago. The couple has a son and a daughter together.
Charges against Shahid
Farzana has accused Shahid of physical assault and domestic violence. Speaking about her husband, she said, "Shahid used to kick on me when I was pregnant. He really tortured me a lot." She also claimed that Shahid has refused to accept their daughter as his own. Further, according to Farzana, the cricketer was allegedly involved with other women. Accusing him of infidelity, she's said, "And now Shahid makes relation to so many girls."
Talking about their past, Farzana said, "They (Shahid's family) were very poor when I got married to him. They didn't even have the ability of buying gold jewellery, so they bought me silver ones. We were a happy couple in our first two years of the marriage."
Shahid claims innocence
The Bangladeshi cricketer, however, has staunchly claimed his innocence. He has blamed his brother-in-law, Dalu Kazi for fanning baseless rumours against him. Referring o the incident, he said, "She (Farzana) is claiming too much than what actually happened. I think my wife's brother-in-law conspiring against me to create a bad image of me to the people. Because he is jealous of my success as people call me a 'big cricketer'."
Shahid's cricketing career
Shahid came through the ranks of the Dhaka League system. The 28-year-old right-arm medium pacer, bowls off a long run-up and can constantly hit the 135kph mark. Playing for the Dhaka Division, in 2011-12, Shahid made his first-class debut and in his maiden season itself picked up 15 wickets at an average 26.06. He's picked up 18 wickets each in the 2013-14 and 2014-15 seasons. In the Dhaka Premier League (DPL), he made sure his List A career came to notice when he played for Legends of Rupganj by scalping 21 wickets for them.
Shahid made his Test debut against Pakistan at Abu Naser Stadium, in Khulna, Bangladesh in April 2015. Subsequently, he made his T20 debut at the same venue against Zimbabwe in January 2016