Bangladeshi man put behind the bars for delivering death threat to Shakib Al Hasan
Talukder apologised and tried to go underground, but couldn't evade the wrath of the police.  
Updated - Nov 18, 2020 10:21 am
474 Views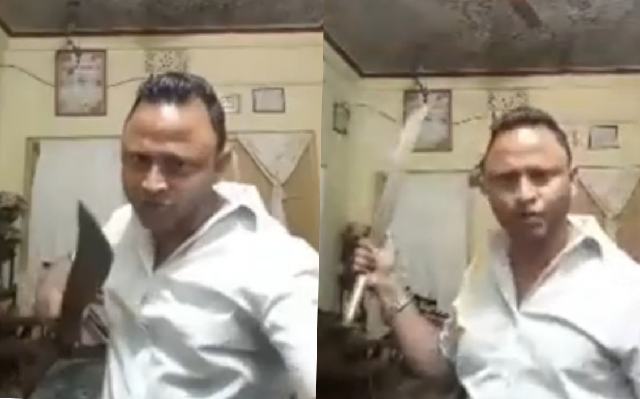 Mohsin Talukder, the man who allegedly threatened to kill Shakib Al Hasan for inaugurating a Kali Puja pandal in Kolkata last week, was arrested on Tuesday, November 17. The man, a couple of days ago, came on Facebook Live and hurled abuses at the veteran Bangladesh all-rounder for hurting the sentiments of Muslims.
He even vowed to walk from Sylhet to Dhaka to kill the 33-year-old. On Tuesday, he was put behind the bars by a team of the elite anti-crime Rapid Action Battalion (RAB) and police from the Southeastern Sunamganj district. Earlier, his wife was also detained and interrogated.
"He is now in our custody awaiting subsequent legal procedures," a police official privy to the development was quoted as saying in Hindustan Times. Later, in another video, Talukder apologised and tried to go underground, but couldn't evade the wrath of the police.
Shakib hogged the headlines after one of his pictures at Kolkata's "Amra Sobai Club" went viral on the social media platforms. Seeing the hullabaloo around him, Shakib released a video where he clearly said that he didn't inaugurate the Puja and mentioned that it was inaugurated by Kolkata mayor Firhad Hakim.
Shakib Al Hasan clarifies
"Media, social media everywhere it was flooded that I went to Kolkata to inaugurate a puja ceremony which actually was not the reason behind my visit and I did not inaugurate puja.
"The puja was inaugurated by Firhad Hakim, mayor of Kolkata. In my invitation card it was clearly mentioned that I was not the chief guest for puja," Shakib said on Monday.
Shakib said that having played for the Kolkata Knight Riders in the Indian Premier League (IPL), "people there know and love me and the stage, where my programme took place, was next to puja pandal but no religious issues were discussed."
"While I was going back to the car, I had to go through the pandal because all other exits were blocked. There I stopped for a few seconds and as the crowd and organisers requested, I lit a candle which now I feel that I have done wrong," he added.
The Magura-born Shakib is now set to play for Khulna in the inaugural edition of the Bangabandhu T20 Cup.