Barinder Balbirsingh Sran – a 'sweet and surprise' addition to Team India
Updated - Dec 25, 2015 7:41 am
40 Views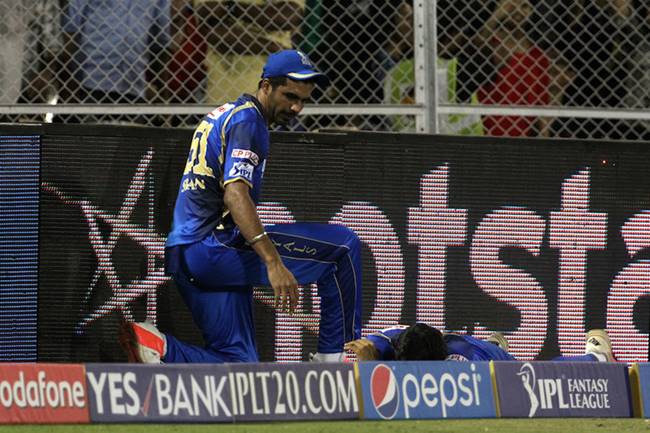 Follow us on Google News
BCCI's Selection Committee, headed by the former Indian all-rounder, Sandip Madhusdhan Patil, has earned the reputation of springing surprises in their effort to put together a workable and viable 15-member squad.
Their latest effort in selecting the squad to tour Australia for a 5-match ODI series is no exception.
Domestic game performances primarily forms the yard-stick for including or otherwise of a player into the national squad. However, this was not the norm followed by the selectors for a long time to come. Many remarkable domestic performances went unnoticed that 'put paid' to the career of quite a few budding cricketers.
With the change in the stand taken by Patil & Co, it is really encouraging to see domestic talents being, not only recognised, but rewarded too. This act actually goes a long way in instilling confidence in the young minds and eggs them on to put their best foot forward in the domestic circuit.
The 15-member ODI squad selected for the Australian sojourn includes the name of 23-yeard old, left-arm Punjab medium pacer, Barinder Balbirsingh Sran, who has had a wonderful Ranji Trophy 2015-16 season, thus far.
Playing for Punjab in 7 matches (10 innings), Bran has picked up 18 wickets with 6/61 being his best performance in an innings and 6/101, in a match. He has averaged 35.66 with 3.70 economy rate and 57.70 strike rate. He has picked up '5-wicket' haul on one occasion.
This, he had achieved in the first innings of the tournament opener, played against Railways. At the end of the league stage, he has been the second leading wicket-taker for Punjab.
Making his First Class debut in the game against Odisha on 10th November, 2011, at PCA, Mohali, Chandigarh, opening the bowling attack alongwith Manpreet Gony, Bran picked up 3 wickets in the first innings, accounting for Odisha opener, Bikas Pati (5), Paresh Patel (1) and Biplab Samantray (0). He gave away 66 runs in his spell of 18 overs.
He bettered his performance in the second innings by picking 4 wickets, giving away 27 runs in 13 overs. He ended the match with a remarkable analysis of 31-6-93-7 and had a memorable debut.
Since then, playing in 11 matches (16 innings), Bran has picked up 31 wickets at an average of 34.06, a 3.59 economy rate and a 56.7 strike rate. His best bowling performance has been 6/61 in an innings and 7/93 in a match (his debut match).
Sran also has had a very successful Vijay Hazare Trophy 2015. Playing in all the seven games (seven innings) upto the quarter-final stage, he has picked up 14 wickets, giving away 384 runs in 63.3 overs. His best bowling performance has been 4/60, which he achieved in the match against Rajasthan on 15th December 2015.
Making his List A debut on 22nd February 2012, against Delhi, Sran has featured in 8 games and has picked up 16 wickets.
Sran's domestic performances have definitely attracted the selectors' attention and he is picked up as one of the pacers in the Indian squad.
Hopefully, he might get a game or two to play and the conditions in Australia being conducive, the young pacer, might be able to 'make a mark' and leave a great impression.
Sran could eventually become the 'next Zaheer Khan' for Team India.
Follow us on Telegram