BCB in discussions to finalize their tour to Pakistan for ODI and Test series
Bangladesh last toured to Pakistan in 2008.
Updated - Oct 6, 2019 3:21 pm
7.6K Views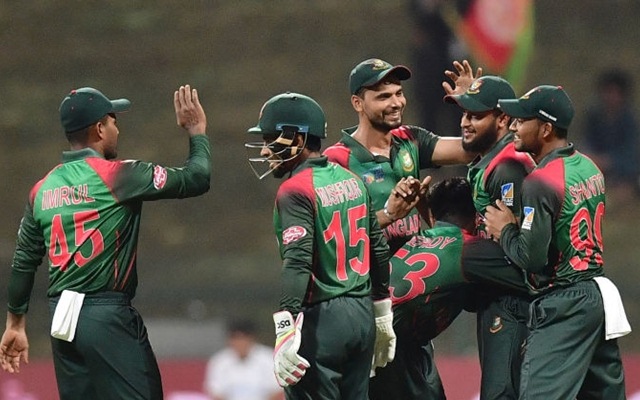 Follow us on Telegram
Cricket in Pakistan has been resumed after the arrival of Sri Lanka for a three-match ODI and T20I series. It is major a breakthrough that PCB has got in its quest to bring some regular international cricket in the nation. They have successfully hosted the ODI series. Now, both the nations are involved in a T20I series with the first match being won by Islanders.
After Sri Lanka has taken a major step by touring Pakistan, it smells like another Asian country is on the verge of getting involved in banter on cricket terms with Pakistan on its soil, but the decision is yet to come. There are more often chances that another tour to the green flag nation is on the line in the near future.
As per the schedule, Bangladesh will play 2 Tests and 3 T20Is in February 2020 whereas their women's team will head to the same nation in October for 2 ODIs and 3 T20Is, but the Bangladesh Cricket Board (BCB) is still to decide whether they will send their teams or not and the BCB cricket operations committee chairman has come down with a clarity over their team's tour to Pakistan.
BCB operations chairman feels the priority will be the security of their players
Akram Khan, the BCB cricket operations committee chairman is very stagnant over the security concerns and feels that it is their priority. We are still in discussions, "You know our board president (Nazmul Hasan) has always said security is our first priority. We have that in mind. This is not just a decision of the board. We haven't decided as to whether we will play in Dubai or Pakistan. We are discussing," Akram said as quoted by Dhaka Tribune.
According to him the decision totally depends on the decision of the government and board, "This decision will be finalized in a board meeting and the green signal has to come from both sides (board and government)," he added.
Bangladesh men's cricket team has never visited Pakistan after the attacks that took place on the Sri Lankan team back in 2009. The upcoming assignment of Bangladesh is to tour India where they have to play 3 T20Is and 2 Tests. The tour will kick off with the T20I series which is scheduled to be played in Delhi on 3rd November 2019.
Watch: All-time captains XI in ODIs –
Follow us on Google News