BCCI ACU chief keen on speaking to match-fixing accused Sanjeev Chawla
Chawla was brought from London on an Al aircraft by a three-member team.
Updated - Feb 14, 2020 1:55 pm
100 Views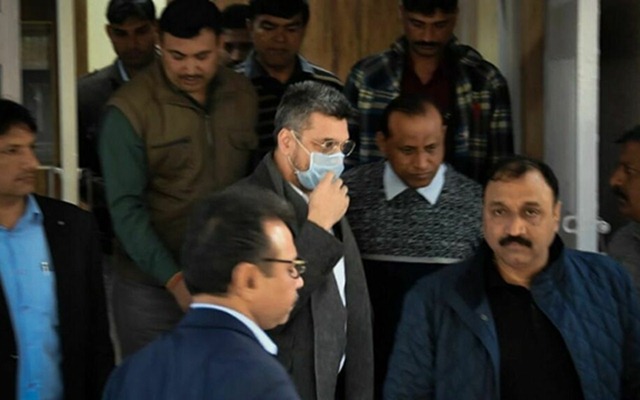 Follow us on Google News
Sanjeev Chawla, who was accused of match-fixing back in 2000, has been extradited from London and has been brought to New Delhi on Wednesday, February 12. He was remanded in the custody of Delhi Police for 12 days. Chawla has been facing the allegations after a probe revealed that he had relations with Hansie Cronje, surrounding marring the sanctity of the game.
Cronje died in a plane crash in 2002. Now the Board of Control for India's (BCCI) Anti-Corruption Unit (ACU) is planning to keep a close watch on Chawla. Ajeet Singh, the ACU chief, is keen to having a chat with Chawla and he sounded optimistic about working with people, involved with the case.
"Our officers who are in Delhi will be associated with it and they will also follow up. If they (Delhi Police) permit us, we would like to talk to Sanjeev Chawla. If we get permission, we will definitely talk to him.
The officer we have in Delhi was associated with this case and he is now with BCCI which will help us," Singh was quoted as saying in India Today. Chawla was brought from London on an Al aircraft by a three-member team, headed by DCP Ram Gopal Naik.
Delhi Police Crime Branch wanted thorough investigation
Previously, Delhi Police's Crime branch said that the thorough investigation of the case needed to be done. The body feels it's necessary to get in-depth into the case in order to churn out minor intricacies.
"First of all, he has to be interrogated at length to unearth the whole conspiracy. All accused involved in India or abroad are to be identified. He has to be taken to Cochin, Jamshedpur, Faridabad, Vadodara, Nagpur Mumbai and Bangalore for investigation.
Detailed interrogation and confrontation with other accused persons is to be carried out to completely unearth the match-fixing conspiracy," Delhi Police's Crime Branch had told the court earlier.
In 2000, Delhi Police busted the match-fixing racket. Chawla was labelled as the 'main conduit' and the Delhi Police Crime Branch had sought his custody for 14 days. However, Sudhir Kumar Sirohi, Additional Chief Metropolitan Magistrate, permitted for Chawla's quizzing for 12 days.
Follow us on Telegram