BCCI AGM set for December 1; members to revisit important points
However, for any amendment in the constitution, the Indian board should appeal to the Supreme Court for that particular change.
Updated - Nov 10, 2019 12:25 pm
162 Views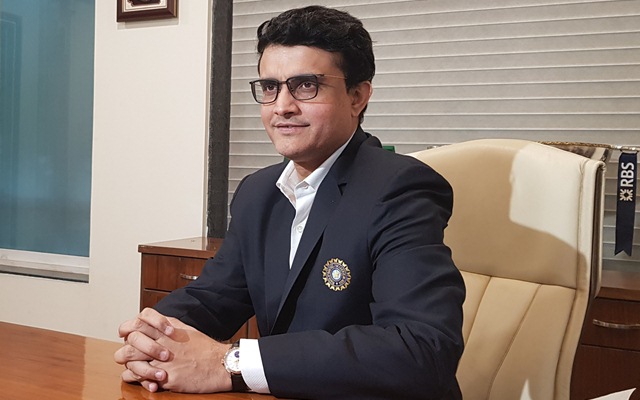 A lot of questions were raised after Sourav Ganguly was elected as the president of the Board of Control for Cricket in India (BCCI). Moreover, the appointment of Jay Shah's appointment as the secretary of BCCI on the same day intensified the debate. The main concern of many members of the cricketing fraternity was that what will happen after Ganguly and Shah complete their terms as BCCI office-bearers.
Ganguly was serving as the chairman of the Cricket Association of Bengal while Shah was the joint-secretary of the Gujarat Cricket Association. Amidst all the debate, Shah is likely to put an end to all the raised questions. Shah, on Saturday, sent out a notice for the upcoming 88th Annual General Meeting (AGM) while mentioning the obligatory 12-point agenda mentioned in the existing constitution.
A proposal is also a vital element of the agenda which would allow Ganguly and Shah to complete their three-year terms in office after taking charge on October 23.
A notice was also sent to all BCCI members on Saturday with an additional point that no members, except for the office-bearers, will be entitled to any TA/DA (Travelling allowance and Dearness allowance) for attending the AGM scheduled to be held in Mumbai. The AGM will be held at the BCCI headquarters on December 1 at 11 am.
One of the vital pointers mentioned in the agenda is fresh appointments of ombudsman and ethics officer, new cricket committees including the Cricket Advisory Committee along with proposed amendments to the rules and regulations of the board. The agenda also proposes that a 3/4th majority of the members at an AGM or SGM would be enough for amendments in rules and regulations.
Moreover, one of the pointers proposes the change in existing rule that an office-bearer who has held any post for two back-to-back terms, either in BCCI or state association, shall not be eligible to contest any other election before completing the cooling-off period. However, for any amendment in the constitution, the Indian board should appeal to the Supreme Court for that particular change.
"The cooling-off period applied finally in the BCCI Rules takes into account whether a person has held a post for six years in both the member association and BCCI. This restriction is proving to be a big blow to selecting talented and experienced hands. This also affects the continuity of the individual's ability to serve in administration unnecessarily. Hence, cooling off can be restricted to BCCI and the member state respectively," Times Now quoted the amendment explainer.
[interaction id="5dc6bf20173fc165efba1101″]