BCCI CEO Rahul Johri wanted Italian-tailored suits for the Indian team
Updated - Dec 8, 2016 7:23 am
64 Views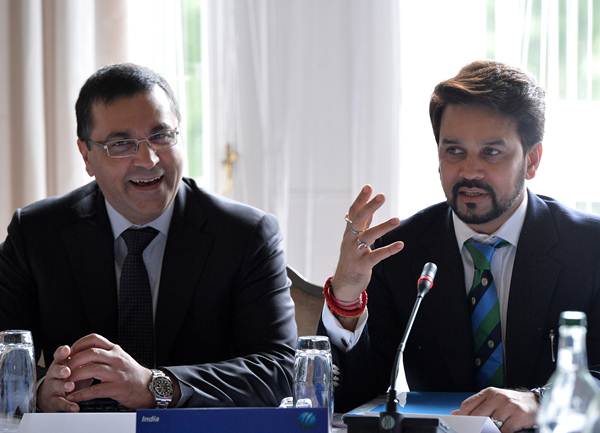 The Board of Control for Cricket in India (BCCI) Chief Executive Officer (CEO), Rahul Johri requested the board to obtain Italian-tailored suits for the Indian cricket team and the BCCI top brass which would cost them INR 2.5 lakh each. BCCI is in a fix at the moment with the Lodha panel and the Supreme Court of India allotting it funds for all the expenses. It is also believed that the board considered it an extravagant expense something they can do without at the moment.
Johri in his email to the BCCI president Anurag Thakur, secretary Ajay Shirke and other staff members suggested that they should get 50 new suits which would be the official attire for the players as well as the board officials. "The Indian team is in a serious need of new sets of formal attire. The cost per set will be approximately Rs 2.5 lakh. And we intend to order 50 sets. Request your go-ahead," he wrote.
At the moment it is the Supreme Court that has complete control over the board and has restricted it from taking any decision until the BCCI and its affiliated state associations accept and implement the Lodha panel's recommendations. Abhinav Mukherjee the legal counsel of the BCCI told Ajay Shirke. "Am afraid we cannot enter into any new agreement or contract as per the Supreme Court order,"
Mukherjee replied with an email and suggested that it should be first passed through the Lodha Committee. "I suggest that this issue needs to be verified with the Lodha Committee. The committee, in its report, stated that the vendor should be appointed through a tender process. But it seems this is done by a private negotiation. Ideally, we should refer this to the committee," he wrote.
Thakur overruled the entire discussion and said that they wouldn't go ahead with it. "We are not going ahead with this," he said in his reply.
While the Johri the first ever CEO of the board is trying to bring in corporate culture in the organization it hasn't been accepted by a few in the board. "There is a big difference between corporate culture and BCCI culture. On November 19, an email was sent — that too for a suit. And on November 20, there was a BCCI case hearing in Supreme Court. Nobody is saying no to the new idea, but one should understand the situation the board is in before coming up with any suggestions," a board member was quoted saying.