BCCI chief Sourav Ganguly picks Mumbai, Bengaluru and Gujarat as next Day-night Test venues
Ganguly could not believe the overwhelming response the pink-ball Test in Kolkata had received.
Updated - Dec 28, 2019 4:38 pm
4.4K Views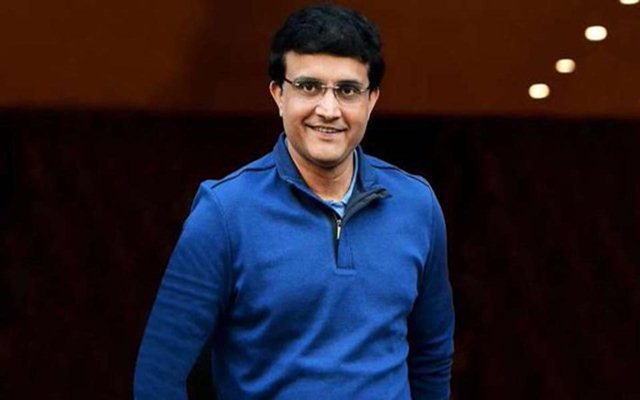 Board of Control for Cricket in India (BCCI) President Sourav Ganguly has put a lot of thought into matters to improve the game since he took over in October. From taking an initiative to see India play their first-ever Day-night Test in Kolkata to floating the idea of a four-nation Super Series, the former India captain has not fallen short of ideas to add to cricket's appeal. And now, he has picked more venues in India to host day-night Tests.
India thrashed Bangladesh in their maiden pink-ball Test at the Eden Gardens by winning it by an innings and 46 runs in just over two days. The occasion saw a positive response and stressing on the need to have a special annual Test as the Boxing Day game, the BCCI chief said the board has planned to visualise something same in the form of a Day-night Test. And he picked Mumbai, Bengaluru and Gujarat as the next set of venues for pink-ball Test.
Sourav Ganguly said they are trying to create events to draw more people
"We will have to work towards that. It just gets people interested to come," Ganguly was quoted as saying by the Hindustan Times on Saturday. "If New Zealand was playing Australia somewhere else, on some other day, it would not have got the same attention. But Boxing Day gets people together. That's why it is about trying to create events. The Pink Ball Test was an event. It will happen all around the country. It happened in Kolkata; it will happen in Mumbai, Bangalore, Gujarat and it will bring people back to Test cricket."
Ganguly could not believe the overwhelming response the pink-ball Test in Kolkata had received. "I didn't think there would be so many people. I thought we would get good crowds, but not so many. We sold 15 tickets every minute. When our ticket-booking partners put up tickets online, they were sold out in two hours. That's when we realised, this is big," India's third most successful captain in Tests said.
"The team took it well. They were taken in by the people who came to watch. There were 60,000 people for Test cricket. It was like when we played and there were a lakh watching that (2001, Eden Gardens) Test against Australia. But at that time there was no T20. Kolkata had one game a year. Now it has nine games – seven IPL matches, one ODI and one Test match; so people have started choosing," he added.
Speaking on the idea of the Super Series featuring India, England, Australia and another team, Ganguly said the concept is still only a proposal.
Watch: Chris Gayle makes a 'cry-baby' face in MSL 2019