BCCI, franchises yet to agree on IPL dates and timings
Broadcaster Star Sports wants to see the games starting at 7 or 7.30 pm as previous seasons have shown that TRPs fall after 11 pm, especially on weekdays.
Updated - Jan 3, 2020 12:29 pm
7K Views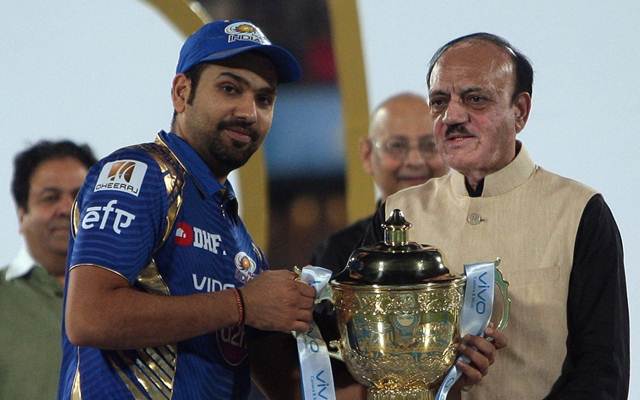 The fixtures of the IPL 2020 have still not been released and there are a few domestic reasons that are delaying it. While it is expected that the schedule will be finalised and released soon, it has also been learnt that the Board of Control for Cricket in India (BCCI) and the franchises are yet to agree on the dates and timings of the games.
According to a report in the New Indian Express, the tournament was supposed to begin on March 21 and conclude in the second week in May as the BCCI was in favor of not having games in extreme heat.
A few England players might miss the start of IPL 2020
Even though the proportion of day games has gone down, yet the BCCI and the IPL governing council were exploring the possibilities of completing the tournament by mid-May so that the players get a break and also ensure that players from England get to stay during the entire duration of the tournament. England cricketers fail to play the entire tournament most years because of their international commitments.
But the franchises do not want the tournament to begin earlier than April 1 as players from countries like Australia, New Zealand, England and Sri Lanka will not be available till then. But if the BCCI accepts their demand, then it will lead to the IPL starting in the middle of the week and neither the board nor the broadcasters would agree to that.
"If the board waits for all players to arrive then it has to push it forward by another week, which will affect a whole lot of things," a BCCI official was quoted as saying. "The franchises' demands are understandable. They might not have their best players available for at least a match if we begin on March 28, which is a Saturday. But if we have to wait for all players to arrive, then we are talking about April 1, which happens to be a Wednesday. The chances of making it a grand spectacle in terms of a full house is less."
The franchises though feel that the stars will only bring in big crowds and days will not count much and then the exciting England players will be available for the entire summer.
"The idea is to have the best players available. So when the window is there, why not make use of it? Weekday or not, getting crowds shouldn't be a problem," one official was quoted as saying by the NIE.
Broadcaster wants an early start to games, franchises don't
Broadcaster Star Sports wants to see the games starting at 7 or 7.30 pm as previous seasons have shown that TRPs fall after 11 pm, especially on weekdays. Last year, timing became a major issue as late matches lasted much too long. The franchises are against early starts for they are convinced such a move will curb their profits.
"On a weekday, fan turnout isn't huge if high-profile sides don't play. Starting at 8pm is ideal because fans will have time to finish their work and get to the stadium. It makes a huge difference. Even though dates can be adjusted here and there, timing is non-negotiable for franchises," said a franchise official.
In 2019, too, the IPL started early but it was because of the ICC World Cup which started in May end.
MSL 2019: Dale Steyn's cheeky run-out attempt against AB de Villiers