Twitter trolls BCCI after scheduling India's T20I series with Sri Lanka in January 2020
The three T20Is will be played on January 5, 7 and 10.
Updated - Sep 25, 2019 7:35 pm
18.6K Views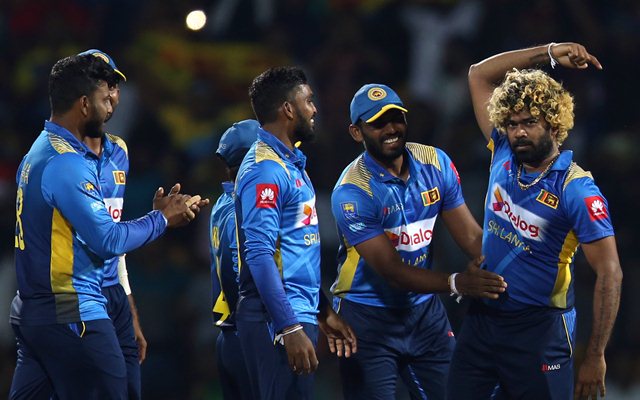 Follow us on Google News
India will face Sri Lanka in a three-match T20I series in January next year. This series replaces the scheduled visit of Zimbabwe, who were suspended by the ICC. The Emerald Islanders are currently in Pakistan for a 6-match limited-overs tour, their first one since the 2009 terrorist attacks.
Zimbabwe meanwhile will receive no funding from ICC and the country's teams will not be allowed to participate in ICC events until the suspension is lifted. Following the suspension of its cricket board, Zimbabwe's participation in the men's T20 World Cup qualifying tournament, starting in October 2019 is also in doubt.
The three matches between Sri Lanka and India will be played from January 5-10 in Guwahati, Indore, and Pune. The two teams have played each other in 16 T20I matches with India winning 11 of them. The last time these two teams met in a T20I series in India, Rohit Sharma flayed the Lankan bowlers in process of hitting the joint-fastest T20I century in 35 balls and helping India put on 260/5, their largest total in the format ever.
Preparation for T20 World Cup
The two countries have been the saviours for each other when it comes to inviting one another whenever a window of opportunity arises. Sri Lanka benefits from Team India playing in their home given the popularity of the Men in Blue and the money they bring in. For India, it is a chance to not missing out on international assignment after suspension of Zimbabwe, meaning that Indian team's preparation for the upcoming T20 World Cup in Australia won't be hampered.
However, as soon as BCCI announced the T20I series against Sri Lanka, Twitterati had a field day as they trolled them for scheduling yet another series with their South Asian neighbours, despite having played against them multiple numbers of times in the last 3-4 years on a regular basis. The users on the social media platform took turns to take the mickey out of the BCCI as India looks forward to welcoming Sri Lanka in 2020.
Here are some of the best tweets:
Yay, the rare tour we've all been waiting for…. https://t.co/Da6qegG3ez

— Innocent Bystander (@InnoBystander) September 25, 2019
Nice way to increase t20i rankings of batsmen and bowlers since there are very few in the top . Well played @BCCI https://t.co/bDco0tBdk9

— Riddhiii (@riddhi171) September 25, 2019
What a start of new year https://t.co/tvrdq7fWZJ

— Sahil (@Imsahil_11) September 25, 2019
Another one sided series coming.. https://t.co/0EJS5BylPg

— Aniket (@im_AniketP) September 25, 2019
Another rohit sharma century loading. … Get ready guysss https://t.co/NPMzkoYY5f

— Mahi (@i_StanKohli18) September 25, 2019
Oh for kohli free runs aa https://t.co/FfOF6k58ae

— Surya (@suryasmash999) September 25, 2019
Here comes the customary Sri Lanka series. Rishabh Pant will be eying to cement his place in the T20Is. https://t.co/gu15HHEf14

— Bala Ramana 🇮🇳🏏 (@ramana475) September 25, 2019
Should have invited Afghanistan instead https://t.co/GCgA088OYq

— Aryan Sawhney (@Aryan_UniQuiz) September 25, 2019
Ab yahi dekhna re gaya tha 😑 https://t.co/6lU8sb0KLH

— Royal Msdian (@msdrocks7) September 25, 2019
1983 – the last calendar year when India didn't play Sri Lanka in any format https://t.co/HOZzjQ1eb6

— Deepu Narayanan (@deeputalks) September 25, 2019
Better to play few more series with Afghanistan, Scotland, Netherlands and Increase the Rankings and Play T20 WC2020 https://t.co/oKIoamq0o9

— Sharukh (@sharukhCric_) September 25, 2019
Bina SL series ke saal nahi poora hota inka 🤷🏻‍♂️ https://t.co/N9w5RKNQ5t

— . (@_PK45_) September 25, 2019
Follow us on Telegram