BCCI medical team to assess Rohit Sharma's fitness on Sunday; likely to take final call on his participation in Australia series
Rohit Sharma's fitness has been the talking point over the last few days.
Updated - Oct 31, 2020 2:20 pm
4.9K Views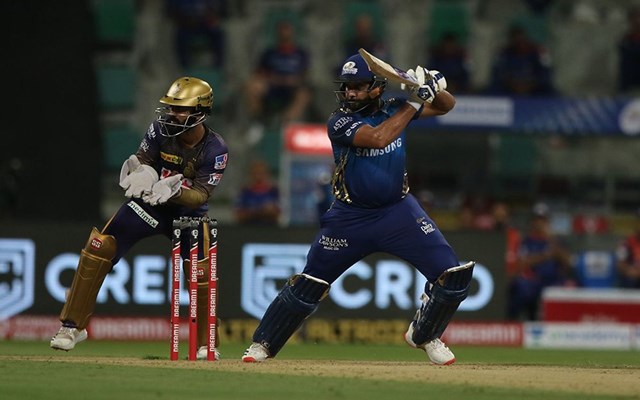 Follow us on Google News
Rohit Sharma's non selection on Australia tour due to his hamstring injury has been the talking point ever since the Indian squad has been picked earlier this week. The day, the team was announced, Rohit was seen practising in the nets for Mumbai Indians (MI) which caused a lot of confusion. However, he hasn't played any of their last three games in the ongoing Indian Premier League (IPL).
It has also been reported that Rohit Sharma will play for MI next on November 3 and the subsequent final week of IPL to prove his match fitness ahead of the tour Down Under. But if the latest reports are to be believed, the BCCI's medical team is set to assess his fitness on Sunday and are also expected to take a final call on his participation in Australia series as well.
"Rohit will be assessed tomorrow and a call will be taken after that on whether he is good to go. As is the case with hamstring injuries, the real challenge is the sprints and the acceleration and deceleration process will be the focus to understand if he has recovered fully or will need a little more time," the BCCI functionary close to the developments was quoted as saying by Yahoo.
What is acceleration and deceleration test?
When asked to explain the acceleration and deceleration test, the BCCI functionary cleared that this aspect comes into the picture when a player is suffering from a hamstring injury. He stated that the batsman can walk and play normal strokes standing at the wicket but he will not be able to run quick, which is needed while fielding or running fast while batting.
"See, when you have a hamstring injury which isn't a Grade II tear, you wouldn't have a problem walking or playing normal shots. The area of concern is quick sprints or as you say running between the wickets. The hamstring muscles comes into play when a person needs to suddenly run a quick single or needs to stop fast and turn at the non-striker's end for a double.
"While you accelerate at the beginning of a sprint, you decelerate when you need to stop and turn. This is when the focus is 100 percent on the functionality of the hamstring muscles. So, if you have recovered completely, you wouldn't have an issue in either acceleration or deceleration," the official added.
Meanwhile, team India, led by Virat Kohli, is set to leave for Sydney soon after the IPL final which is set to be played on November 10.
Follow us on Telegram