BCCI mulling restructuring of payment contracts
"The idea is to differentiate between the red ball and the white ball," he quoted.
Updated - May 25, 2017 12:16 pm
655 Views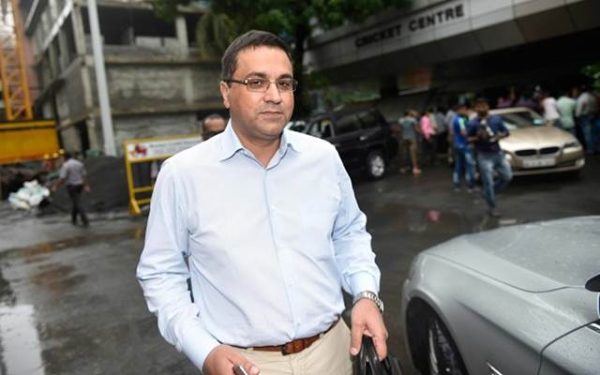 Follow us on Google News
In the recent times, there has been a significant debate over the payment grades of the cricketers in India. The Board of Control for Cricket in India (BCCI) has been having a turmoil is deciding the ideal pay scale for the domestic and international players. The issue has come to the fore after some of the stalwarts of the Indian cricket are getting paid lesser than what the rookie uncapped players are minting by playing in the Indian Premier League.
One significant example that has been standing out amidst all the brouhaha is of Cheteshwar Pujara. The Saurashtra batsman needs no introduction and has been the batting mainstay of the Indian team for a long time now. However, he did not get an IPL contract this year. All that he gets is the annual fees of the centrally contracted players that the BCCI allots. On the other hand, players like Rahul Tripathi or Krunal Pandya, have been making huge sums of money in the IPL.
An attempt to balance out the odds
Similarly, India's premier pacer Ishant Sharma had initially gone unsold in the IPL. At the same time, uncapped players like Mohammad Siraj and T Natarajan bagged whopping amounts. But when it comes to absorbing pressure, the fact cannot be denied that Test cricket is the pinnacle of it all. Hence, there has to be modification made in the system. The BCCI CEO Rahul Johri spoke about the same recently in a conversation with TOI.
"That connect is what we're trying to find. It's not about hiking salaries but about restructuring contracts with a better perspective," Rahul Johri quoted.
"The idea is to differentiate between the red ball and the white ball. There is a different set of dynamics that makes for the IPL but at the same time, there's serious thought being given into ensuring that Test cricket remains the benchmark. If a cricketer has to aim for a Test cap, he's got to find more rewards coming his way when he makes it," the BCCI CEO added further.
Follow us on Telegram