BCCI, NCA spent more than INR 1 crore on rehabilitation and recovery of Shivam Mavi and Kamlesh Nagarkoti
With the rise of Nagarkoti and Mavi, the future of Indian pace battery is already looking bright.
Updated - Oct 2, 2020 1:56 pm
14.6K Views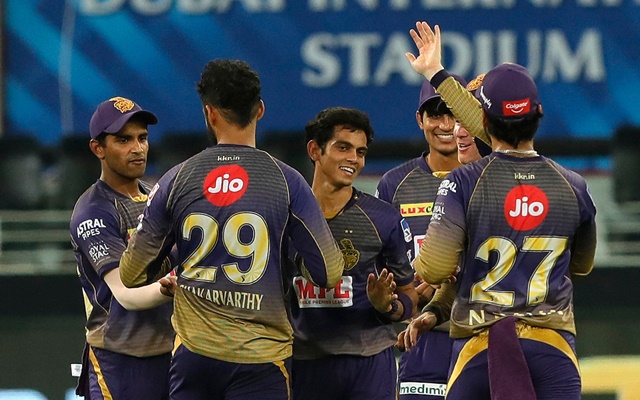 Kolkata Knight Riders (KKR), on the back of impressive performances from the young Kamlesh Nagarkoti-Shivam Mavi doublet, registered a comprehensive 37-run victory against a dominant Rajasthan Royals side on Wednesday. After putting up 174 runs on the board, KKR restricted Royals to a meagre 137 and clinched their second victory in the on-going IPL 2020.
The bowling show by Mavi and Nagarkoti was instrumental in KKR's triumph. While bowling economical spells at Dubai International Stadium, Mavi and Nagarkoti scalped two wickets each to leave their mark on the UAE soil.
Nagarkoti (20) and Mavi (21), considering their age, are expected to flourish and eventually lead the KKR bowling set-up in the upcoming years. The next batch of Indian speedsters rose to fame after delivering during the 2018 ICC Under-19 World Cup. However, the pair, after snapping up lucrative IPL contracts, suffered major injuries and it seemed like an anti-climax was on the cards.
Kamlesh Nagarkoti had suffered from a stress fracture
But the much-maligned National Cricket Academy (NCA) played a crucial role in rebuilding the careers of both the speed guns. "Right after World Cup, Kamlesh suffered from a stress fracture on his back and stress reaction on his ankle. He was taken to the UK by the BCCI and multiple specialists were consulted. He was in the NCA for close to one and half years," a senior BCCI source, who kept a close tab on the duo's rehab, said.
"Shivam, on the other hand, was in NCA for a period of eight months, first, there was an ACL (Anterior Cruciate Ligament) injury and then a stress reaction. However, his recovery was quicker than Kamlesh's but he again got injured after the last domestic season," he further said, as quoted by Outlook.
The BCCI-NCA allegedly also spent an estimated amount of INR 1-1.5 crore on the duo's rehabilitation and recovery during the past two seasons.
"It will be very difficult to quote an exact figure but it is more than Rs 1 crore and could be close to Rs 1.5 crore. There are a lot of sub-heads but this is what was roughly spent on them by any conservative estimate. It could be more depending on the number of overheads. But it was worth it as they were identified as special talents and were supposed to be wrapped in cotton wool," the source revealed.
With the rise of Nagarkoti and Mavi, the future of Indian pace battery is already looking bright. On the back of their performance against Royals, the pair is most likely to be a part of KKR's expedition this season. They might also knock the national side's door if everything goes as expected.