BCCI releases details of payments made to Ravi Shastri, Virat Kohli and other Indian players
Shastri has been paid the advance fees for his coaching services.
Updated - Apr 24, 2021 10:45 am
11.4K Views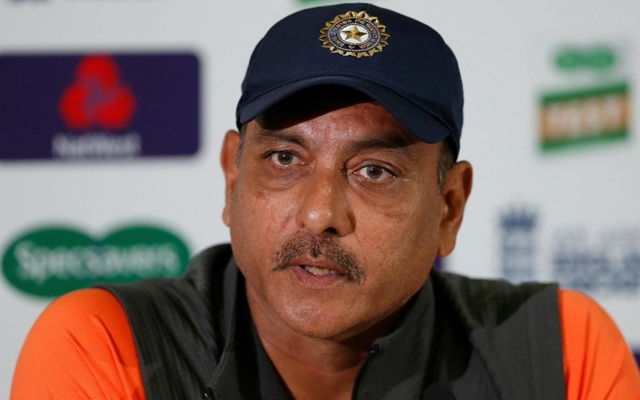 The Board of Control for Cricket in India (BCCI) on September 9, released the information about the payments made to Indian players as well as the head coach Ravi Shastri. The players have been paid towards the retainer fees for their central contracts and the Test players also got their share of ICC Test rankings prize money received from the International Cricket Council (ICC).
Shastri received Rs 2.5 crore as advance fees for his services as the coach of the team for the period 18.07.2018 to 17.10.2018. He has been at the helm of affairs since 2016 and his contract will expire after the end of the World Cup 2019 in England. He succeeded Anil Kumble and is one of the best paid Indian coaches ever. As per the information available Shastri draws Rs 8 crore as remuneration from the board.
The board also released the payment to the players for the tour of South Africa, the tax-free portion of the 90% retainership fees as well as the taxable portion of the money released from the ICC.
Virat Kohli was paid Rs 1,25,04,964 a collective sum for the ODI and Test series in South Africa and the ICC prize money. The amount Rohit Sharma received is Rs 1,12,80,705 for his services on the tour of South Africa and the Nidhas Trophy in Sri Lanka. Hardik Pandya earned Rs 1,11,34,726 as the 90% portion of his taxfree retainer fees from October 2017 to March 2018.
Here is the full list of payments made to the Indian players from BCCI.tv:
| | | | |
| --- | --- | --- | --- |
| Date | Nam | Amount | Particulars |
| 07.08.2018 | Hardik Pandya | 5059726 | Taxfree portion of 90% Retainership fees for Jan to March 2018 |
| 07.08.2018 | Ishant Sharma | 5542397 | Taxfree portion of 90% Retainership fees for Jan to March 2018 |
| 07.08.2018 | Hardik Pandya | 6075000 | Taxfree portion of 90% Retainership fees for October to December 2017 |
| 07.08.2018 | Dinesh Kartik | 5342672 | Taxfree portion of 90% Retainership fees for Jan to March 2018 |
| 07.08.2018 | Cheteshwar Pujara | 2927700 | Taxable portion of ICC Test Ranking prize money received from ICC |
| 07.08.2018 | Ishant Sharma | 2927700 | Taxable portion of ICC Test Ranking prize money received from ICC |
| 07.08.2018 | Jasprit Bumrah | 11348573 | Taxfree portion of 90% Retainership fees for Jan to March 2018 |
| 07.08.2018 | Jasprit Bumrah | 6075000 | Taxfree portion of 90% Retainership fees for October to December 2017 |
| 07.08.2018 | Cheteshwar Pujara | 6080725 | Match fees for India tour to South Africa Test series |
| 07.08.2018 | Ishant Sharma | 4844644 | Match fees for India tour to South Africa Test series |
| 07.08.2018 | Kuldeep Yadav | 2505452 | Match fees for India tour to South Africa ODI series |
| 07.08.2018 | Parthiv Patel | 4392641 | Match fees for India tour to South Africa Test series |
| 07.08.2018 | Cheteshwar Pujara | 9237329 | Taxfree portion of 90% Retainership fees for October to December 2017 |
| 07.08.2018 | Cheteshwar Pujara | 10125000 | Taxfree portion of 90% Retainership fees for Jan to March 2018 |
| 07.08.2018 | Dinesh Kartik | 6075000 | Taxfree portion of 90% Retainership fees for October to December 2017 |
| 07.08.2018 | Bhuvneshwar Kumar | 5683848 | Match fees for India tour to South Africa Test series |
| 07.08.2018 | Bhuvneshwar Kumar | 2714056 | Match fees for India tour to South Africa ODI series |
| 07.08.2018 | R Ashwin | 5270725 | Match fees for India tour to South Africa Test series |
| 07.08.2018 | Rohit Sharma | 5696808 | Match fees for India tour to South Africa Test series |
| 07.08.2018 | Rohit Sharma | 3070455 | Match fees for India tour to South Africa ODI series |
| 07.08.2018 | Rohit Sharma | 2513442 | Match fees for India tour to Srilanka Nidhas Cup |
| 07.08.2018 | Virat Kohli | 6506808 | Match fees for India tour to South Africa Test series |
| 07.08.2018 | Virat Kohli | 3070456 | Match fees for India tour to South Africa ODI series |
| 07.08.2018 | Yazuvendra Chahal | 2505452 | Match fees for India tour to South Africa ODI series |
| 07.08.2018 | Bhuvaneshwar Kumar | 11806027 | Taxfree portion of 90% Retainership fees for Jan to March 2018 |
| 07.08.2018 | R Ashwin | 9237329 | Taxfree portion of 90% Retainership fees for Jan to March 2018 |
| 07.08.2018 | Yazuvendra Chahal | 5342672 | Taxfree portion of 90% Retainership fees for Jan to March 2018 |
| 07.08.2018 | Virat Kohli | 2927700 | Taxable portion of ICC Test Ranking prize money received from ICC |
| 07.08.2018 | Rohit Sharma | 2927700 | Taxable portion of ICC Test Ranking prize money received from ICC |
| 07.08.2018 | R Ashwin | 2927700 | Taxable portion of ICC Test Ranking prize money received from ICC |
| 07.08.2018 | Bhuvneshwar Kumar | 2927700 | Taxable portion of ICC Test Ranking prize money received from ICC |
| 07.08.2018 | Bhuvaneshwar Kumar | 14175000 | Taxfree portion of 90% Retainership fees for October to December 2017 |
| 07.08.2018 | R Ashwin | 10125000 | Taxfree portion of 90% Retainership fees for October to December 2017 |
| 07.08.2018 | Yazuvendra Chahal | 6075000 | Taxfree portion of 90% Retainership fees for October to December 2017 |
| 08.08.2018 | Ravi Shastri | 20502198 | ADVANCE FEES FOR COACHING SERVICES FROM 18.07.2018 TO 17.10.2018 AS PER LETTER NO BCCI/HQ/47(C ) |