BCCI's ex-Anti Corruption Unit advisor reminds that only the ICC can probe players in international matches
A list of 9 cricketers, who were allegedly involved in match fixing, was found.
Updated - Nov 3, 2018 4:51 pm
267 Views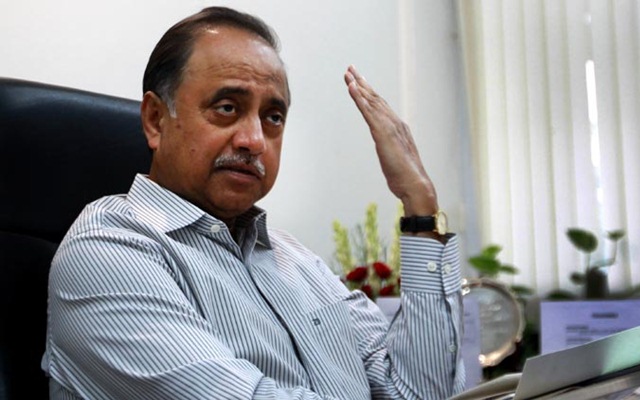 Earlier this year, the Board of Control for Cricket in India's (BCCI) Committee of Administrators (CoA) wrote to the Supreme Court and requested them to consider if it could submit the names of some cricketers found in a sealed envelope to its Anti-Corruption Unit. These are the cricketers whose names were noted in a sealed envelope by the Justice Mudgal committee after their probe.
But Neeraj Kumar, the BCCI's ex-ACU advisor, has warned that this wouldn't be entirely possible due to the International Cricket Council's (ICC) regulations. As many as nine cricketers were suspected to have indulged in match or spot-fixing by the Mudgal panel. At the moment, everyone is wondering whether they would be found guilty if there's a fresh probe into the issue.
In August this year, BB Misra, who was named as the lead investigator by the SC in the 2013 IPL corruption probe, had revealed some invaluable information. According to him, a top Indian cricketer who was part of the 2011 World Cup winning squad, touched base with a known bookie. Apparently, this correspondence had happened prior to an international fixture during the 2008-09 season. However, Misra was unable to complete his investigation after the bookie refused to provide evidence at the very last moment.
BCCI ACU can take action only if it's a domestic match
It so happens that even the BCCI ACU is incapable of grilling this player. Since the case in question involved an international match, only the ICC has the authority to launch any probe, should they wish to investigate the matter further.
Speaking to the Times of India on November 2, Neeraj Kumar said, "From a legal point of view, if anyone (of the nine suspected players) had come to adverse notice playing an international match, then the jurisdiction (of probing any corruption) is of the ICC. If it's a domestic match, then the BCCI ACU can take action."
Meanwhile, Misra, a former IPS officer, has himself revealed that he was unable to complete his investigation into a suspected connection between a player a bookie. "The fact remains that the bookie developed cold feet, but time wasn't an issue. Our deadline to conclude the probe was October 31, but the SC didn't refuse any request from us to grant us more time. We didn't report this case to the SC because the bookie developed cold feet," Misra said.
There is no clarity as to how this matter will be taken forward.