BCCI says no to NADA's demand of dope testing Indian cricketers
BCCI CEO Rahul Johri wrote to NADA saying that their own anti-doping system is very strong.
Updated - Nov 10, 2017 8:16 pm
201 Views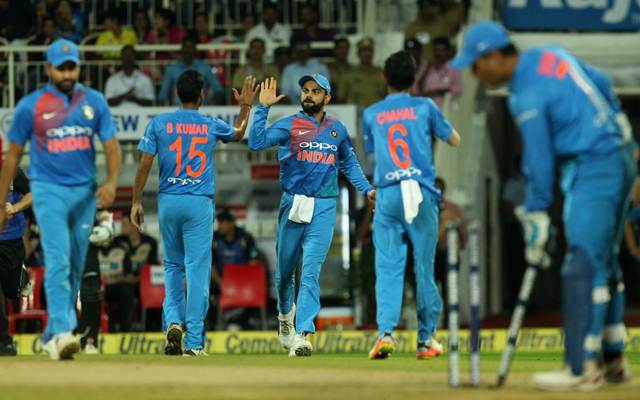 The Board of Control for Cricket in India (BCCI) has responded to National Anti-Doping Agency (NADA) by saying that the government body has no jurisdiction to conduct dope tests on Indian players. The BCCI CEO Rahul Johri wrote to NADA chief Navin Agarwal on November 8, stating that there is no need for NADA to set up tests for the likes of MS Dhoni and Virat Kohli.
He added that the board doesn't come under the National Sports Federation and BCCI's own anti-doping system is very strong. The response given by the BCCI was prepared with guidance from the Supreme Court-appointed Committee of Administrators.
"It is relevant to mention here that BCCI is not a National Sports Federation. Accordingly, NADA does not have jurisdiction to conduct dope testing of Indian cricketers in any domestic or international event organised or under the aegis of BCCI," Johri wrote in the letter.
BCCI rejects NADA's call
"In light of the aforesaid, there is no requirement for any BCCI official to coordinate with NADA for dope testing of Indian cricketers either during competitions or out of completions."
Johri also wrote to the sports secretary, who had earlier approached the BCCI in October to cooperate with NADA."The BCCI already has a robust dope-testing mechanism which is employed for both during competitions and out-of-competitions and the testing of samples by IDTM is already being done at WADA accredited laboratory (NDTL) under the aegis of the Sports Ministry."
He also added that BCCI is compliant with the World Anti Doping Agency (WADA) Code. "You will appreciate that for analysis and testing of samples, BCCI adheres to the WADA International Standard of Laboratories and the WADA International Standard for Testing and Investigations."
"Accordingly, the BCCI has engaged the services of same expert sample collection agency that is also engaged by the ICC to prove sample collection services viz, International Doping Tests and Management (IDTM).
"The IDTM sends the collected samples for testing to a WADA-accredited laboratory viz, National Dope Testing Laboratory (NDTL), as mandated by WADA. Since the CEO of NDTL is sports secretary, the dope testing for BCCI is conducted under the aegis of the Sports Ministry," wrote Johri.