BCCI yet again stands in way between its players and foreign leagues
BCCI terms TCL as unapproved even after clearance from ICC and Emirates Cricket Board.
Updated - Nov 2, 2017 2:57 pm
1.6K Views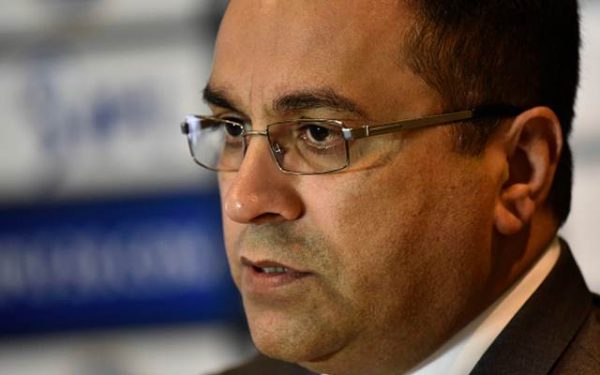 The inception of the cash-rich Indian Premier League (IPL) might have opened up many lucrative leagues all around the world in Australia, West Indies, Pakistan, and many other countries, but the absence of the Indian cricketers participating in these leagues is hard to comprehend.
India is blessed with a large pool of cricketers in all age groups. So much so that quality cricketers such as Gautam Gambhir, Suresh Raina, Robin Uthappa have found it difficult to make the cut into the Indian side.
Without any national commitments, it is only practical to state that these players could participate in foreign T20 leagues where team owners would go all out for them to feature in their team.
However, BCCI has been reluctant to provide clearance for players willing to participate in these so-called unapproved league by the board. One of these league is the highly anticipated inaugural edition of the T10 Cricket League. It is learnt that the likes of Zaheer Khan, Ashish Nehra and Irfan Pathan have generated interest to take part in the tournament.
"Irfan Pathan, Ashish Nehra and Zaheer Khan have shown their keenness to play in the league. We are in touch with their agents, but as of now, the BCCI hasn't given them the permission. So we have to wait," commented the founder of the TCL, Shaji-Ul Mulk, according to SportstarLive.
Virender Sehwag the only certainty in the league from India
Also, the founder is also waiting for the negotiations so that players from India can be drafted in during the auction on November 5."That can be done. But we are waiting for the clearance. As of now, Sehwag is the only Indian representation we have," further added the TCL founder.
If reports are to be believed in, the tournament organizers are in talks with the CEO of BCCI, Rahul Johri but the response has not been positive as of now.
CoA in sync with BCCI
"Any league, whether overseas or in India, which is not approved by the Board will be considered non-authorised. It's a clear position and we are absolutely unequivocal on that," claimed the Secretary of the Indian board, Amitabh Choudhary.
"We have not heard anything from players. As per the rule, the BCCI doesn't allow its players to participate in other leagues. But if it is for retired cricketers, then we have to check. I don't know if Sehwag is involved in any Board-related activities. If not, then things are different," commented a highly placed source in the CoA.