Benched for five years, Baba Aparajith disappointed with another IPL snub
Aparajith was on the bench for the Chennai Super Kings for three years before warming up the bench for the Rising Pune Supergiant in the tournament.
Updated - Feb 16, 2018 4:53 pm
3.7K Views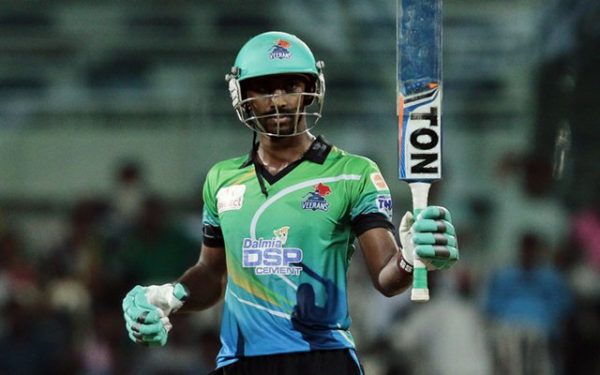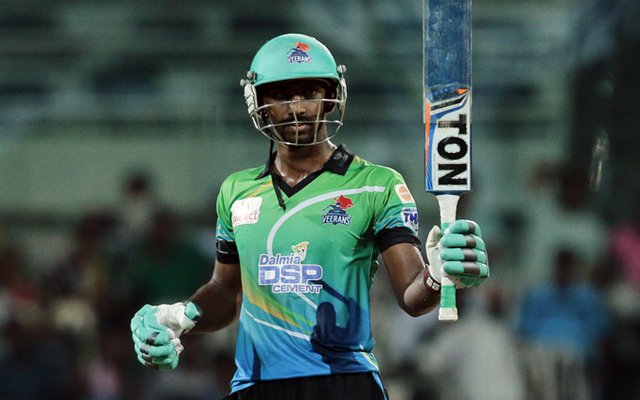 Follow us on Google News
Tamil Nadu cricketer Baba Aparajith has been a very unfortunate cricketer in the history of the IPL thus far. Having been a part of the IPL roster for the last five years, the all-rounder is yet to get a game to his name. Aparajith was on the bench for the Chennai Super Kings for three years before warming up the bench for the Rising Pune Supergiant in the tournament.
At the auctions of IPL 2018, Baba Aparajith found no takers. As per the recent quotes in Times of India, Baba Aparajith admitted that he feels let down to have not been picked up this year. It has been very disappointing for him to be ignored by the franchises without even getting a fair share of opportunities. Aparajith is the vice-captain of the Tamil Nadu team and has also been a very successful player in the Tamil Nadu Premier League (TNPL).
"I was confident that some team would pick me given that I was with a couple of IPL teams for five years. I felt some side would bid for me. But I felt disappointed. Had I got four or five games during those five years and failed, then I would have at least been thinking 'okay I failed when given a chance' and then went unsold. Had I played and went unsold, I would term it a reality check. But I never got a game and didn't get picked now. That was disappointing," mentioned Aparajith.
Called up for the IPL trials
It is worth noting that prior to the IPL auctions this year, Baba Aparajith was called in by the Mumbai Indians team for the trials. Commenting on the same, the Tamil Nadu cricketer remarked that he did not expect so many players to turn up for the trials. Also, he realised that being called for the trials does not necessarily mean that the franchises are interested in buying that player.
"I first thought that there would be lesser number of players but there were about 100-odd cricketers in the trials. I realised you have to do something extra-ordinary out there and then follow it up with good show in Syed Mushtaq Ali to keep yourself in the radar. It's a combination of factors. I realised just because you have been called for trials by a franchisee doesn't mean you are in their radar. Yet, I was hopeful," Baba Aparajith quoted.
Talking to the coaches
When asked if he ever felt the need to ask the coaches for the ignorance that the franchises have shown for him, Aparajith noted that he never asked anybody about the same. He realised that the teams have their combinations and plans to go forward with. Hence, he never felt the need to do so and rather focused on his game.
"I never asked anybody why I didn't get a chance. I understand situations. I always respect the team's decision even if I'm slightly disappointed at missing out on playing. Cricket is my passion. I love to be perfect in it. But I know that the team would definitely have a reason in not picking me in the eleven," he conceded.
For the latest cricket news, follow CricTracker.
Follow us on Telegram