Bengaluru Police files charge sheet against 16 for KPL match-fixing including CM Gautam and Abrar Kazi
Multiple owners and players have been arrested in connection to the match-fixing saga.
Updated - Feb 7, 2020 6:02 pm
219 Views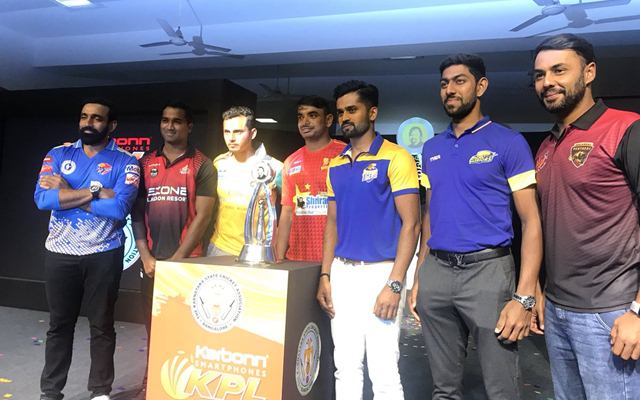 Follow us on Telegram
The match-fixing scandal in the Karnataka Premier League (KPL) has rocked Indian cricket in the recent past and if one goes by the confirmation given by Bengaluru Police on Friday, a charge sheet had been filed against 16 people, including cricketers CM Gautam and Abrar Kazi. The duo was arrested last November for allegedly fixing games in the KPL 2019 held in August.
Multiple owners and players have been arrested in connection to the match-fixing saga. The 33-year-old Gautam has played nearly 100 first-class matches and has represented Mumbai Indians and Royal Challengers Bangalore (RCB) in the Indian Premier League. Kazi, 30, has played in 17 first-class matches and has represented RCB in the past. They were granted bail in December. The city police had sent notices with a set of 18 questions to the franchises and the Karnataka State Cricket Association (KSCA).
Charge sheet filed in three police stations in Bengaluru
Additional Commissioner of Police Sandeep Patil said a charge sheet has been filed in three different cases at the Cubbon Park Police Station, JP Nagar Police Station and Bharathi Nagar Police Station. The charge sheet at the first police station was against six people, that at the second police station was against four and the one at the third was against the remaining six.
Those against whom the charge sheet was filed at Cubbon Park Police Station are team owners of Belagavi Panthers Ali Asfaq Thara and Bellary Tuskers Arvind Reddy and KSCA management committee member Sudhindra Sindhe, bookie Amit Mavi and the two cricketers.
At JP Nagar Police Station, the complaint was filed by Bhavesh Gulecha, a player from the Tuskers, against drummer Bhavesh Bafna and bookies Sayyam, Jatin Sethi and Harish. The identities of the six against whom the case was filed at Bharathi Nagar Police Station were yet to be revealed.
"In all the above cases, the only preliminary charge sheet is filed and further investigation will continue," said Patil was quoted as saying by The Times of India. The scandal first broke when Gulecha, who played nine matches for the Tuskers last year, lodged a complaint.
Watch: Irfan Pathan's interview post his retirement
Follow us on Google News