Best current ODI XI aged 35 years and above
There is no denying that an experienced player, in most cases will have calmer nerves than a youngster in a soft situation.
Get every cricket updates! Follow us on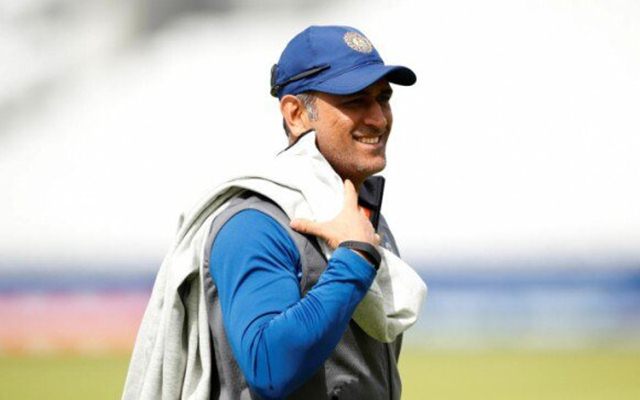 Dhoni's Chennai Super Kings is called 'Dad's Army' as it includes a number of players who are well-aged and some are on the verge of retirement. But with age comes experience and maturity. There is no denying that an experienced player, in most cases will have calmer nerves than a youngster in a soft situation.
Nolan Clarke of Netherlands is the oldest player to play a one-day international. He played his last ODI at the age of 47! While for India no player has played an ODI at more than the age of 40. Mohinder Amarnath was the oldest Indian to play an ODI at 39. In the current set of active cricketers, there are a few who have celebrated their 35th birthday and are nudging the sentimental age of 40 but are still a valuable commodity to the teams they play for.
Here we look at an ODI XI of active players aged 35 and above:
1. Chris Gayle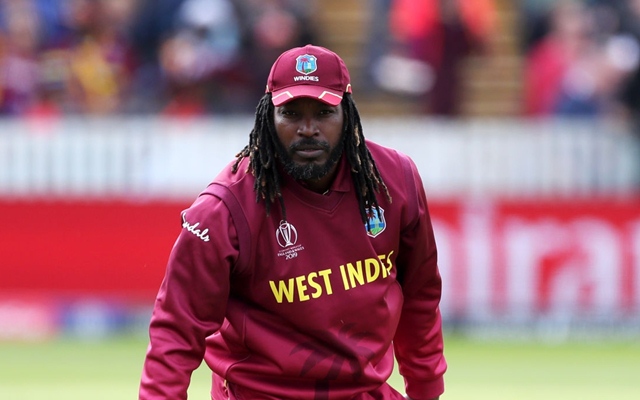 Chris Gayle is arguably the most destructive opening batsman walking on god's green earth. An intangible terror exists in the opposition camp till he is on the crease, and a sigh of relief as soon he is dismissed. Gayle has asserted his dominance all around the globe with his batting pyrotechnics. Even at the age of 40, 'Gaylestorm' is as big a threat as any.
Gayle last played an international one-day in August last year against India, after the World Cup. The left-hander announced his retirement from ODIs stating the World Cup would be his last ODI series. But Chris Gayle does what Chris Gayle wants to. He rescinded his retirement and played another ODI series after the World Cup against India at home.
"I didn't announce any retirement", the Universe Boss laughingly dismissed all the scepticisms. The southpaw has had an illustrious ODI career spanning almost two decades. He is West Indies' highest run-scorer in ODI cricket, scoring 10480 runs in 300 matches, smacking a total of 331 sixes.
2. Mohammad Hafeez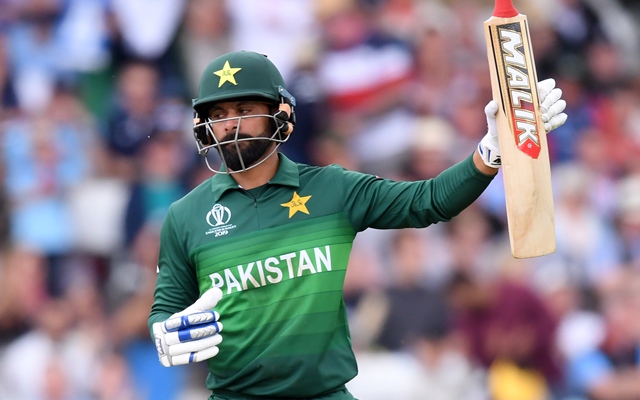 Mohammad Hafeez made his ODI debut in 2003, but it took about seven years for him to secure his position in the limited-overs side. Hafeez oozes calmness in the midst of a storm. And in a fragile batting line-up like Pakistan, more often than not he is in the midst of a storm. He is a versatile batsman- can play the aggressive as well as the anchor role.
Hafeez twice scored over a thousand runs in one-day internationals in a calendar year- 2011 and 2013. The right-hander last played an ODI in the World Cup against Bangladesh last year. He scored 253 runs in 8 games at an average of 31.63. He was dropped from the series against Sri Lanka as the new Head Coach, Misbah-ul–Haq is turning his eyes towards youngsters.
However, Hafeez was soon recalled for the T20Is against Bangladesh in January in which he scored 84 runs in 2 matches, including a 67*. Playing ODI cricket for 16 years, The 39-year-old has a tally of 6614 runs at an average of 32.91.
He was also an imperative part of Pakistan's Champions Trophy triumph in 2017 averaging 49 in 5 matches- he scored a vital 57* from 37 balls in the final against India. Before his action was banned, the off-spinner picked 139 wickets at an economy of 4.9 in ODIs.
3. Faf du Plessis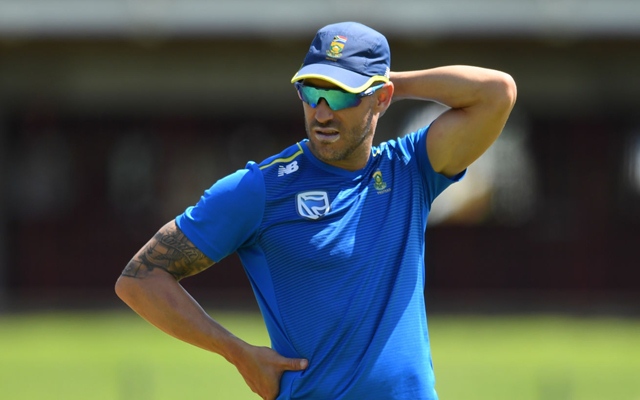 Faf du Plessis bears a calm demeanour even in the most challenging situations. The 35-year-old batsman has accomplished himself as one of the finest in South African cricket. If the openers fall quickly, there aren't many better batters in the world who can soak in the pressure like Faf.
Making his ODI debut in 2011, du Plessis has accumulated over 5000 runs at an average of 47, including 12 centuries. His stoic character earned him a Test debut, and he displayed it with a match-saving 110 of 376 balls in Adelaide against the mighty Aussies. He had a decent World Cup last year with the bat scoring 38 at an average of 64 with one hundred and three fifties.
Faf has now stepped down as a captain of the Proteas in all three formats, handing over the reigns to Quinton de Kock. Under du Plessis South Africa won 28 ODIs out of 39, with a win percentage of 73, and also beat Australia in Australia in a three-match Test series. The right-hander has shared some great moments on and off the field with his best mate, AB de Villiers.
4. Ross Taylor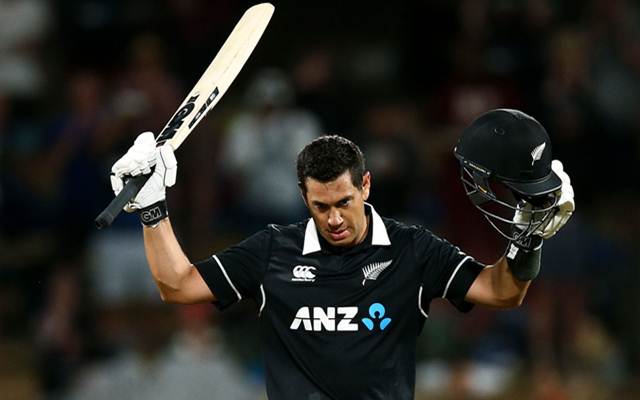 Ross Taylor made his ODI debut in 2006 and had a decent start to his career. However, he remained in the shadow of Brendon McCullum and Martin Guptill, and later under Kane Williamson. Not anymore, Taylor has become New Zealand's highest scorer in ODIs and Test cricket surpassing former skipper Stephen Fleming.
Taylor's numbers in the last few years are staggering. Batting in the middle order, since 2013 he has scored 5166 runs at an average of 59.37, with 15 centuries. Taylor had a record-breaking 2015 where he scored 1046 runs averaging 58 and played a stabilising role in the World Cup. The right-hander averaged 60, 91 and 55 respectively in the last three years.
Playing 4 matches in 2020 Taylor averages 99 and was the Man of the Series in the ODIs against India. The 36-year-old has reached the peak of his powers. He is ranked fourth in the ICC ODI batsman rankings.
5. MS Dhoni (C)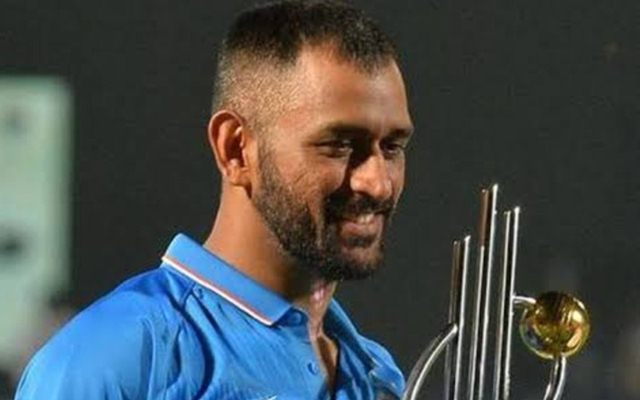 He won a T20 World Cup with a bunch of youngsters and an IPL with a group of 'to retire soon' cricketers. He slogs with the strength of a rugby player and captains with the astute characteristics of a poker player. Multiple ICC titles, multiple IPL and Champions League trophies- he is the captain of captains. Mahendra Singh Dhoni is the name.
10773 ODI runs, an average of 50, a strike rate of 87- Dhoni was made for one-day cricket. Or is it the other way around? Dhoni has been at the helm of Indian cricket for more matches than anyone in India's ODI history. He has captained India in 200 ODIs, in that phase, he has scored 6641 runs at an average of 53 and strike rate of 86.21.
Regarded as the greatest finisher of the game; Dhoni has overwhelming numbers in run chases- batting second he averages 51. While in successful chases that average escalates to a Bradman-esque level– the right-hander averages 102 in successful run chases.
Dhoni hasn't played any ODI or rather any international game since the loss against New Zealand in the World Cup semi-final in July last year. He will be seen leading the yellow army in the IPL. MS is 38, and hopefully, we haven't seen the last of him in the blue jersey.
6. Kevin O'Brien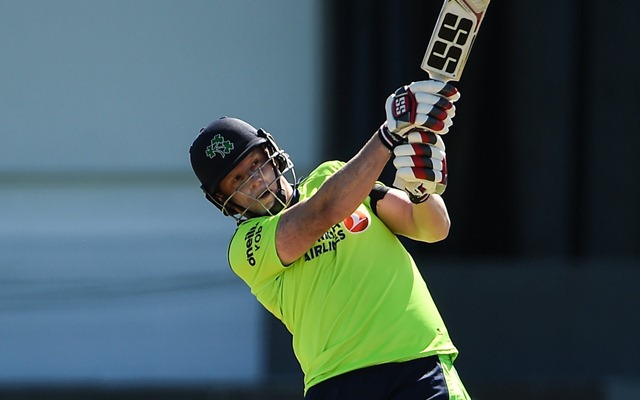 The fondest memory of Kevin O'Brien amongst fans will surely be of the World Cup 2011, where he scored a magnificent century against England. Chasing a massive target of 328, Kevin made 113 of just 63 balls, which is the fastest World Cup century and took Ireland over the line to record one of the most famous World Cup upsets. Sadly, he has scored no century after that in ODI cricket.
He is Ireland's third-highest run-getter in ODIs, behind Paul Stirling and William Porterfield. The right-hander has accumulated 3546 runs at an average of 30 in 133 innings. He scores at a strike rate of 89 in ODIs and 136 in T20Is.
The 36-year-old bats in the middle-order for Ireland in ODIs but opens for them in T20Is. His power-striking is the reason he is placed at number six in this line-up. He is also the first Irishmen to register a Test match century.
7. Mohammad Nabi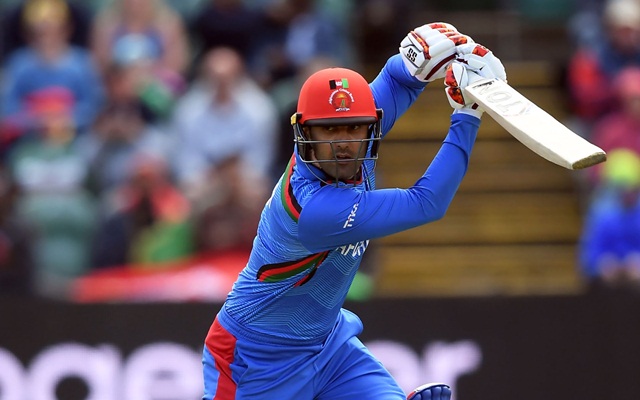 Mohammad Nabi is one of the most sought after all-rounder in world cricket. He plays almost all the mega T20 leagues around the globe. Before Rashid Khan happened, Mohammad Nabi was the torchbearer of Afghanistan cricket. He led them into the 2015 World Cup and registered their maiden World Cup victory by beating Scotland.
Making his ODI debut in 2009, in 124 matches, Nabi has scored 2796 runs at an average of 27.41 and a strike rate of 85. Besides it, the off-spinner has picked 130 wickets at an economy of 4.28. He continues to be the spine of the Afghanistan team with his dual roles.
The 35-year-old sits at the top of ICC ODI and T20I all-rounders ranking. Compatriots Rashid Khan and Mujeeb Ur Rahman hold the top two spots of the T20I bowlers ranking. The Afghan boys have written an inspiring chronicle for the next generation of players who will rise from their land
8. Mashrafe Mortaza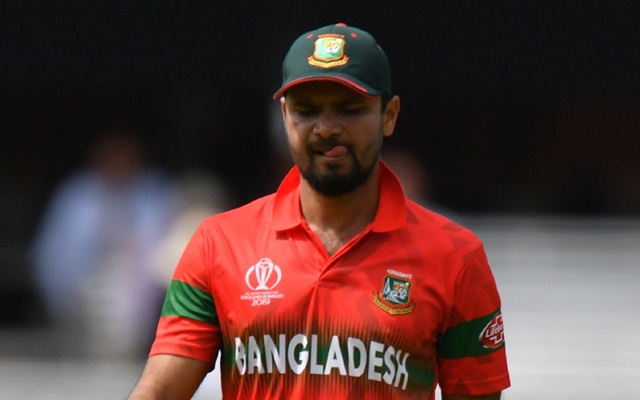 Mashrafe Mortaza led Bangladesh for a record 88 one-day internationals, winning 50 of them. The 36-year-old hung up the captaincy boots recently after whitewashing Zimbabwe in a three-match home ODI series. Last year he led Bangladesh to memorable victories over South Africa and West Indies in the World Cup. Under Mortaza, Bangladesh won their first-ever away Test by beating West Indies in 2009.
He made his international debut in November 2001. Mortaza last played a Test match in 2009 and couldn't play the longer format due to number of knee injuries. The 'Narali Express' took 270 ODI wickets in 220 matches at an economy of 4.88.
The pacer had to bear the brunt of several injuries in his 19-year long career. He remodelled his action, dropped pace, changed the length of the run-up but didn't give up and continued to be a prevalent face in Bangladesh cricket. From a pace generating machine to a swing bowler- Mortaza adapted to cricket and life adequately.
9. Harbhajan Singh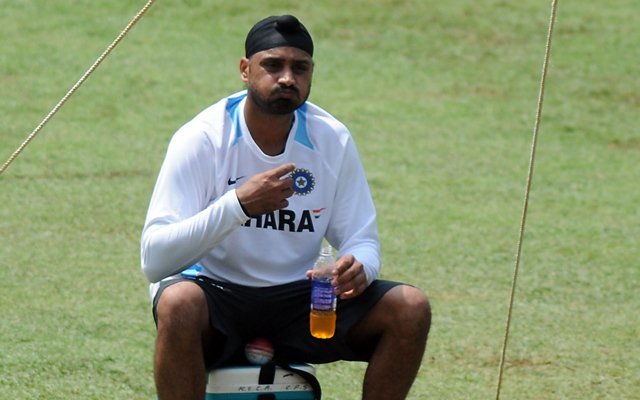 Harbhajan Singh has been India's premier off-spinner in the previous decade. Bhajji has scalped 417 Test wickets and 269 ODI wickets in a career which began in 1998. He formed a formidable duo with Anil Kumble and scripted many historic wins for India.
Despite the controversies, Harbhajan was involved in, on and off the field- and there were plenty, he kept performing consistently to win matches for his country and franchise. With the rise of Ashwin and Jadeja as the new spin duet, Harbhajan was gradually ousted from the team post 2011 World Cup. The off-spinner last played a one-day international in 2015 in the home series against South Africa.
However, the Turbanator has been a trusted bowler in the IPL, earlier for Mumbai Indians and now for Chennai Super Kings-winning a total of 4 IPL titles. He was crucial in Chennai's home games last year, picking 16 wickets in 11 games while also bowling the power-play overs. He is inching towards forty and the upcoming season of the IPL could well be the ultimate for the Indian legend.
10. Dale Steyn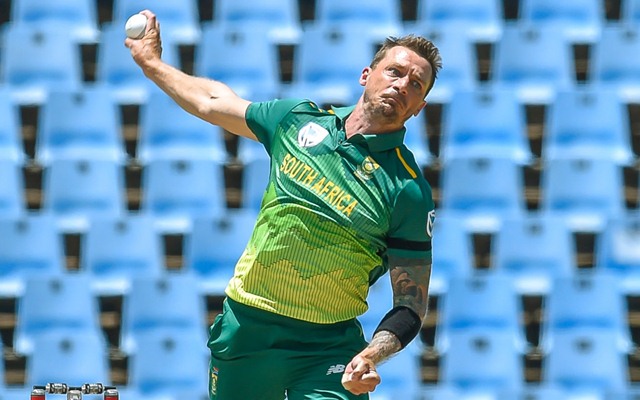 Dale Steyn is the quintessential fast bowler. Pace, swing, bounce, control- the motion of his deliveries are divine. The proceedings after taking a wicket should be rated for above 16 years old. Thumping the air with clenched fists, bulging veins, fire on the face and a vehement roar- just the sight of it would send shivers down the opposition dressing room. His inswinger is deadly, and outswinger is out of the world.
Steyn had a career plagued by injuries, but that didn't stop him from becoming an all-time great. With 439 Test scalps, Dale Steyn is the leading wicket-taker in South Africa's history. Amongst bowlers having over 200 Test wickets, the South-African has the best strike rate in the history of Test cricket- ahead of all!
Suffering from back-to-back injuries, last year in August Steyn announced his retirement from Test cricket. However, he continues to play in the limited-overs format. The Protea speedster has 196 wickets in 124 ODIs at an economy of 4.88. At the age of 36, he still remains a threat for the batters. The hopes of South Africa and Royal Challengers Bangalore will largely lie on the Dale Steyn's strapped, burly shoulders.
11. Amit Mishra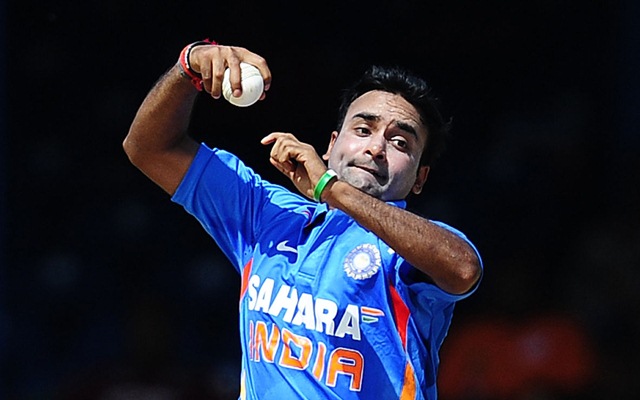 Amit Mishra is classical leg-spinner, tosses it up, deceives the batsman in the flight and bowls the occasional googly. Mishra remained the backup spinner for India, warming the bench for most of his career. He made his ODI debut in 2003 and found a place in the eleven for only 36 matches despite playing for 13 years.
Mishra last played an ODI in 2016 in the home series against New Zealand in 2016. The leggie took 15 wickets in that series, grabbing the Man of the Series award, but unfortunately wasn't selected in the team ever again after that. He shares the record of most wickets in a bilateral ODI series with Javagal Srinath. Mishra took 18 wickets against Zimbabwe in 2013.
In 36 ODIs 'Mishra Ji' has undone 64 batters bowling at a miserly economy of 4.73. The 37-year-old remains a crucial part of the Delhi Capitals in the IPL. He snapped 12 and 11 wickets respectively in the 2018 and 2019 season of IPL. His experience will be very useful to youngsters like Sandeep Lamichanne and Axar Patel.