Bhabhi trends on Twitter after Indian fans call Australian cricket journalist 'bhabhi'
Chloe keeps on tweeting in Hindi as well.
Updated - Feb 11, 2021 9:03 pm
38K Views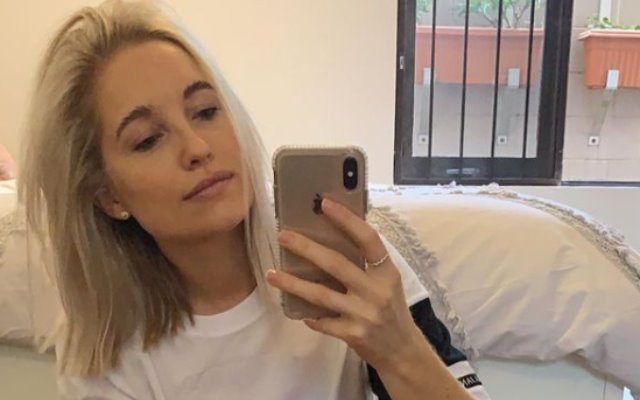 Follow us on Google News
Team India registered a memorable series win in Australia last month and the whole country was celebrating this victory. Along with them, another fan of the team was also celebrating and she was none other than Australian journalist Chloe Amanda Bailey. She was time and again seen tweeting about the Indian team during their series down under.
Social Media has become a huge source now for anyone across the world to get famous anywhere. And her tweets in favour of team India only made Chloe famous in the country, thanks to Twitter. It took no time for the Indian fans to notice that the journalist is supporting India a lot and is a fan of the likes of Virat Kohli and MS Dhoni.
Interestingly, she tweets in Hindi too sometimes wishing her followers Shubh Ratri (good night) which has left Twitterati in splits. And her popularity among the Indians, especially on Twitter, touched another level when 'Bhabhi' (sister-in-law) started trending in India. Many have become her fan and no wonder, she is also enjoying it as well.
Chloe Amanda's Twitter cover picture is also a meme
With popularity, comes trolling as well and Chloe Amanda Bailey has taken it sportingly as well. When one of the Twitter users recently asked her about favourite dish, she hilariously said Chole Bhature, the dish which resembles her first name. In December last year, she also cleared that she follows Indian cricket a lot while revealing that her favourite cricketer is Virat Kohli and she likes RCB a lot.
She also hilariously stated that she will also visit India one day and will have Chole Bhature. Interestingly, her cover picture on Twitter is also a meme with Rishabh Pant looking at her (the meme which went viral with Ricky Ponting too). Nevertheless, social media has made her popular and Chloe is certainly enjoying it to the hilt.
Looking at her Twitter handle, she certainly follows Indian cricket a lot and is also learning Hindi it seems. And it has given her a huge fan following from India, the recent 'bhabhi' trend certainly proves it.
Here are some of the tweets:
Bhabhi trending in India

Chloe-Amanda Bailey be like:- pic.twitter.com/ckWeNXrsaZ

— ADWIN (@IamADWIN) February 11, 2021
When will u come to India @Chloe-Bhabhi😍😂 https://t.co/mhKzcOFAKa

— Shankar (@Shankar02021) February 11, 2021
To all those calling Chloe bhabhi pic.twitter.com/W7jC6tDm1p

— लिबरल हृदय सम्राट (@YedaPisa) February 11, 2021
No No Bhabhi Ji,
Why are you waiting for 13th Feb. we will celebrate that day today. with delicious Chloe Bhature😜😋😍😘😘@ChloeAmandaB https://t.co/UZh9Gr6J80

— Harishankar Vashishtha (Harry)🍥 (@VashishthaHari) February 11, 2021
Don't worry Our Dear Bhabhi Ji,
From today onwards we will change the name of Samosa to Chloe.
After changing the name then you are the correct MVP.@ChloeAmandaB
😍😋😜👌 https://t.co/HZuNAR6Omh

— Harishankar Vashishtha (Harry)🍥 (@VashishthaHari) February 11, 2021
Good morning 🌄 Chloe 💕 bhabhi ji pic.twitter.com/N4mggTgVn3

— 👁️ (@I_S_J_U_K) February 11, 2021
Chloe Bhabhi😘😘 https://t.co/p81qcaKoVO

— Indravardhan Sarabhai ઇન્દ્રવરધન સારાભાઈ (@Naarad_Munii_) February 9, 2021
Follow us on Telegram