Bilateral series between India and Pakistan should resume, feels Inzamam-ul-Haq
Inzamam feels India and Pakistan should play more matches to bring the best out of the players.
Updated - Jun 10, 2021 3:21 pm
187 Views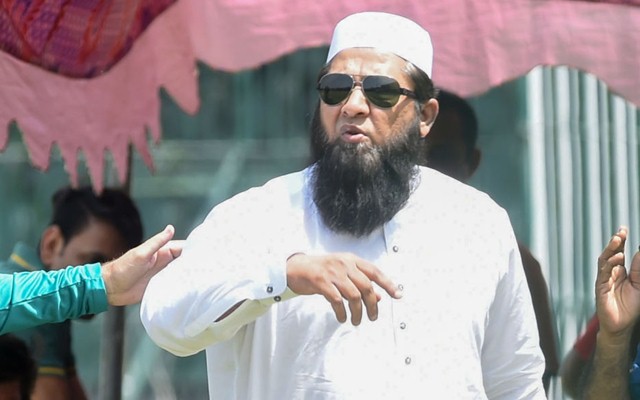 Follow us on Telegram
India vs Pakistan matches used to be one contest where fans used to fight, chew nails and watch cricket in unison to support their favorite teams. There was a time in the 80s, 90s and early 2000s were these two Asian giants would battle it out in the bilateral series or in the ICC events.
Who can forget the epic ICC 2007 T20 World Cup final match between these two rivals, where India clinched a thriller at Johannesburg, or the last ball six by Javed Miandad off Chetan Sharma?
The battles between India and Pakistan would always be intense and close. But sadly now we don't see the two teams playing often due to the political tensions on either side of the border. The two Asain rivals now only play matches during the ICC events and Asia Cup which relatively has become one-sided affairs with the Men in Blue edging the Men in Green.
Former Pakistan captain Inzamam-ul-Haq, who was part of many such matches against India during his time, feels the teams should play more often rather than just sticking to playing at global events.
"India-Pakistan series was followed much more than The Ashes and people thoroughly enjoyed each and every moment. For the betterment of the game and the players, it is important to have the Asia Cup and also bilateral series between India and Pakistan," Inzamam told Sportstar in an interview.
Inzamam-ul-Haq believes India and Pakistan should play more often
The former right-hand batter also explained that the two teams would be beneficial by playing more games as it would make them better players due to the intensity that comes along with. The former Pakistan skipper believes that the players will earn more fans by playing against each other as this is the one rivalry that keeps the audience on their toes.
"Each and every competition is important. In our times, the Asia Cup was a tournament where the top teams would compete. The more you play high quality cricket, you develop your skills. For instance, if India were playing Pakistan, the players would be excited to put in their best efforts because they know the importance and intensity of these matches. That not only helps a player grow, but also helps him earn appreciation from the fans. I think it is important to have these tournaments."
Inzamam further concluded by saying that during his time in the 90s and early 2000s, the two teams played more and helped the upcoming youngsters to evolve their game.
Follow us on Google News