Bishan Singh Bedi once sneaked a bottle of rum on the tour of Pakistan
Bedi represented the national team in 67 Test matches while captaining in 22 of them accumulated 266 wickets.
Updated - Nov 27, 2017 11:24 pm
787 Views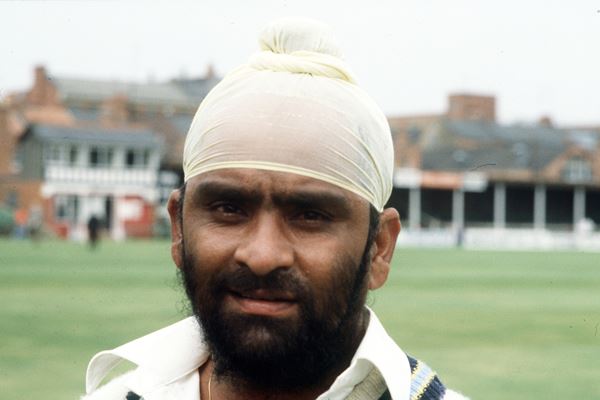 Indian spin legend Bishan Singh Bedi is a hugely respected figure in Indian cricket. Being a part of India's famous spin quartet alongside EA Prasanna, B Chandrasekhar and S Venkataraghavan, in 1960s and 70s, Bedi did wonders for the team.
In one of his recent public appearances at Times Lit Fest 2017 in New Delhi, the former left-arm spinner in his absolute dignity felt that he was fortunate enough to play cricket and represent the country at the highest level. Defining pure greatness, Bedi was quick to support the fact and confess that he didn't have any qualifications to take up any high profile job such as a doctor or an engineer.
Politics could have been the vanishing point for the legend
He even believed that if not cricket, politics could have been the last option for the mighty respected gentlemen.
"I feel proud to play cricket. The game also gave me a chance to interact with humanity," said Bedi. "Having a third class engineering degree from the Punjab University, I would have ended up as a politician if I hadn't played cricket!
"But politics is something I'd have never done. I'm not a terribly politically oriented person.. I'm pretty wary of politicians to be honest.. but I'm very fond of Shashi Tharoor," he added.
Love affair with Pakistan…
Journalist Rajdeep Sardesai, who was also there at the event didn't forget to share one of the interesting anecdotes of how Bedi once carried a case of rum in one of India's tour of Pakistan and got scot-free at the Islamabad airport.
"Bishan Singh Bedi was carrying a rum case — bottles of rum — back in a series in Pakistan. I said paaji, what if they confiscate it?" said Rajdeep.
"He replied, 'In Pakistan, I'm Bishan Singh Bedi!'
"And he was so right! The fans came to the airport…the customs officers saluted him… Tell me in which two countries will this happen?" added Rajdeep.
Bedi represented the national team in 67 Test matches while captaining in 22 of them accumulated 266 wickets. He is a personality who was known for his outspoken attitude always there to fight for the betterment of the team's cause.
Written by Kartik Bansal