Brett Lee contradicts with Pat Cummins' opinion that Virat Kohli will not score a century in Australia
Cummins had earlier stated that Kohli would not slam a century in Australia.
Updated - Jul 16, 2018 1:58 pm
5.9K Views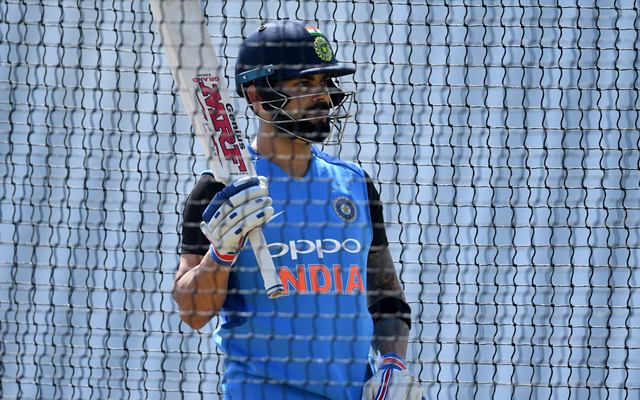 The Indian cricket team will tour to Australia after the England tour ends. The team will be playing 3 T20I in Australia starting from November 21, 2018. This will then be followed by a 4-match Test series and a 3-match ODI series.
Although there is quite some time for this tour begin, the banters between the cricketers and analysts are already on. Recently, Aussie fast bowler Pat Cummins made a controversial statement that they wouldn't let Virat Kohli score a single century on this long tour. There were quite a few talks on this topic ever since then. And now, former Aussie pacer Brett Lee has joined into the conversation. Lee backs Kohli for a monster Australian summer.
Brett Lee feels Kohli will have a blockbuster tour to Australia
Lee is expecting Kohli to take off from where he has left in 2014-15. Kohli scored four centuries across four Tests that series (692 runs at 86.50), taking his average in the country to 62.00. This series was a massive turnaround for Virat and he has been scoring runs all around the world in Test cricket ever since then.
Although the Aussie bowlers prevented Virat from scoring runs when they toured India in 2017, Lee backs Kohli to do better this time around. Back then, Virat only managed to score 46 runs at 9.20 across three Tests. Lee does not expect Kohli to fluff his lines again.
"Kohli has a lot to prove and he will prove this year why he's so good," Lee told foxsports.com.au following his unveiling as a Fox Sports Cricket commentator. "Kohli will have a massive year this year. I think he will get hundreds because I've never seen a guy so hungry."
At the same time, Lee says Australia should be the more confident of the two teams. This was given India's dire record in the country. "India hasn't had a great record here in the past two series they've played," he said, referring to the 4-0 whitewash India suffered in 2011-12 and 2-0 loss of 2014-15. "Australia can tap into that…India has got their work cut out. The Australian bowling holds the key. I've always said that you win by taking 20 wickets. And we've got the bowlers who can do that," he concluded.
For more news and developments, stay tuned on CricTracker.com.