Brian Lara confident of England going all the way in ICC Champions Trophy
Lara believes that there are quality performers in the England ODI team who have revived the fortunes of their side in the format lately.
Updated - May 26, 2017 10:24 pm
1.3K Views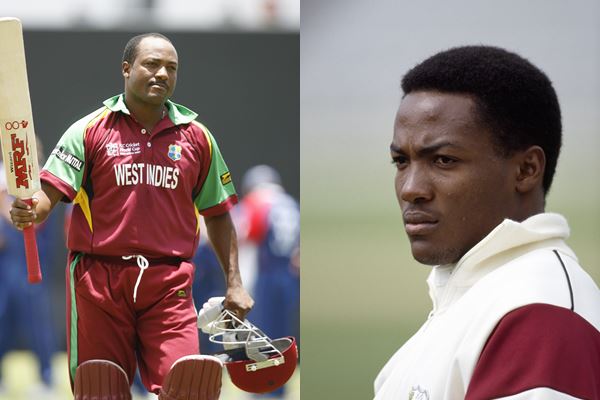 Legendary batsman Brian Lara showered heaps of praises on the current ODI set-up of England. After a disappointing exit from the ICC World Cup 2015 where they lost to Bangladesh, England have revived their ODI cricket in the past 18 months to become one of the top sides in the format. Playing at home will only add to their advantage, feels Lara.
Brian Lara led his side to their country's first and only Champions Trophy title when they defeated England in the finals of the 2004 edition. West Indies have managed to produce decent performances in this tournament having played in three finals so far. Because they are not the top eight ranked teams in the ODI format at the moment, West Indies will not be seen playing the tournament in this edition to which Lara expressed his disappointment.
"The ICC Champions Trophy was always one of the high points of my career, especially playing in the final at The Oval in 2004," said Lara.
"I understand that this year's tournament is going to be bigger and better than ever, so it's going to be an awesome experience for the fans and us former cricketers to see who is going to lift the trophy."
IPL contracts a testimony of the talent in England
The former left-handed batsman is impressed by the talent available in the England side and feels that they are the favourites going into the tournament.
"I think in these conditions, England will be my firm favourites. After losing out to the West Indies in the World T20, you look at the team now and they have some exciting players."
"England, in the past, would have maybe an Ian Botham or a (Andrew) Flintoff, but now you can look at the entire team and it's very one-day cricket oriented."
Lara highlighted the quality of players in the English side which is a reason why they were a lot of English players who were seen in action during the recently concluded Indian Premier League.
"Today, you look at the England team and you've got players playing in the IPL, and players who are astonishing with both the bat and ball."
Trott backs England too
Former England batsman Jonathan Trott echoed similar views. Trott was a member of the losing side in the finals of the 2013 edition when England was narrowly defeated by 5 runs by India. He is backing his country to go all the way this year.
"It would have been so nice to have won the final in 2013, I still have a few nightmares about that, but hopefully this team can go all the way. I remember there being such a great vibe in 2013. The English crowds are so loud and can be intimidating."
Trott said England have the home advantage but have also played good cricket away from home as well. He indicated that it is about time to win a major ICC trophy, something which has eluded them in ODI cricket.
"England have got the home advantage and they can use that, but there are some good teams around the world in great form, so it's going to be a really interesting competition.
"England have been playing some really good cricket both home and away, but I don't necessarily think there's much pressure on them.
"There's perhaps a feeling that it's about time to win a one-day tournament, which would be very nice, and they have been going well in the T20 competition as well. They'll be going into the Champions Trophy with some good form and some good momentum," he added.
The hosts will start their campaign in the tournament's first game against Bangladesh on June 1 at the Kennington Oval in London. They are placed in Group A alongside New Zealand and Ashes rivals Australia, whom they play on June 6 and June 10 respectively.