Brian Lara picks greatest cricketers from different eras
Brian Lara with more than 22,000 international runs is considered as one of the best batsman to have ever played the game.
Updated - Apr 22, 2021 1:21 pm
8.3K Views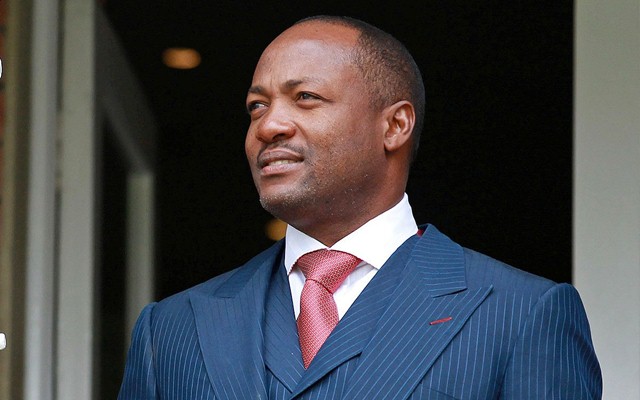 There is absolutely no doubt that ex-West Indies cricketer Brian Lara is one of the best batsmen to have ever played the game, He is not only one of the best players to have come out of West Indies, but he is an absolute generational player. Recently, he gave his opinion of the debate on who is the greatest cricketer of all time.  
The former West Indian cricketer is currently in India to cover the Indian Premier League, where he works as one of the experts for Star Sports' coverage of the ongoing tournament. The cricketer took the names of a few of the best cricketers to have ever played the sport. Interestingly, there have been many instances in the past, when people have regarded Lara as the greatest of all time or G.O.A.T. 
In the video which was shared on the official Instagram profile of Star Sports, Lara was seen answering 14 questions. In one of the questions, he took the name of former England spinner Graeme Swann while answering the question regarding the funniest co-commentator he has ever had. 
Brian Lara names many generational icons as his choice for G.O.A.T
When he was asked who was the Greatest Of All Time, he referred to many stars of the past. He talked about Sir Garry Sobers, Sir Viv Richards, and Sir Don Bradman. "The Greatest Of All Time has to be….different eras. I am someone who finds it very difficult to have an opinion on the Greatest Of All Time when there are so many good ones. I mean, back in the day, of course, Don Bradman. Let me give you a few – Garfield Sobers, a great all-rounder, Sir Vivian Richards, a great batsman," Lara was quoted as saying by Star Sports. 
View this post on Instagram
According to the senior player, during his time, he thought the best players were Sachin Tendulkar and Jacques Kallis. "Then, in my time, you had guys like Jacques Kallis, all-around ability, Sachin Tendulkar, a great batsman. So, quite a few. I think I love, really appreciating each player for what they brought to the game," Lara added. 
Free Hit with Sandeep Warrier