Carew Cricket Club demoted to Division Two after serious lapse in fairplay
 PCCC charged Carew for bringing disrepute to the body.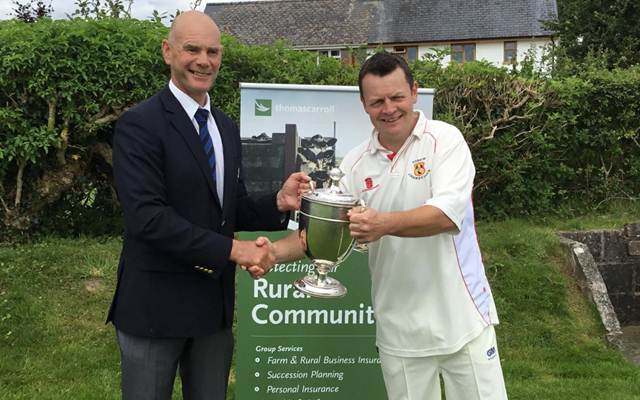 Follow us on Google News
In what appears to be a serious issue of fair play violation, a village cricket club has been downgraded by a disciplinary committee. The issue sparked outrage from various corners. Earlier last year, Carew Cricket Club had made news when they declared on 18/1 against second-placed Cresselly in what was a title decider game for the Pembroke County Cricket Club (PCCC) Division One.
What actually happened
Carew after going through their calculations had come to a conclusion that they would still end up winning the championship in spite of losing the game. All they had to do was deny their opponents any batting or bowling bonus points. That's what followed as Cresselly ended up winning the match by 9 wickets and were awarded 20 points but not the bonus point and thus Carew emerged victorious.
This incident led to a huge dissent in England and Wales as people called it a serious dishonour of fair play. Known for maintaining the spirit of the game, PCCC charged Carew for bringing disrepute to the body and the club's skipper Brian Hall with negligence towards his duties as a leader for failing to play within the spirit of cricket.
Punishment announced
While Carew didn't break any law of the game, they were still downgraded to Division Two after a disciplinary hearing. However, they continue to be Division One champions. The club's second team has also been downgraded to Division Three due to the incident and were also fined £300.
Outrage by various personalities 
British journalist Piers Morgan joined the chorus of the dissenting voices as he branded the Welsh team 'spineless, cowardly bunch of pathetic numpties'. Captain Hall will be banned for the 2018 campaign, with the latter half suspended. Other cricketers to have criticised the incident includes former Glamorgan cricketer Steve James, ex-England batsmen, Gareth Rees and Mark Wallace.
However, the Carew club hasn't quite accepted the punishment and is expecting a reversal of the current decision. Their secretary Nick Scourfield said: "We are appealing against the decision and we are awaiting a date for another hearing."
Follow us on Telegram