Carl Hooper thinks Virat Kohli is a good player, but doubts if he is a great
He also put the current Windies team down since the standard of their cricket has drastically dropped.
Updated - Oct 13, 2018 10:31 am
2.6K Views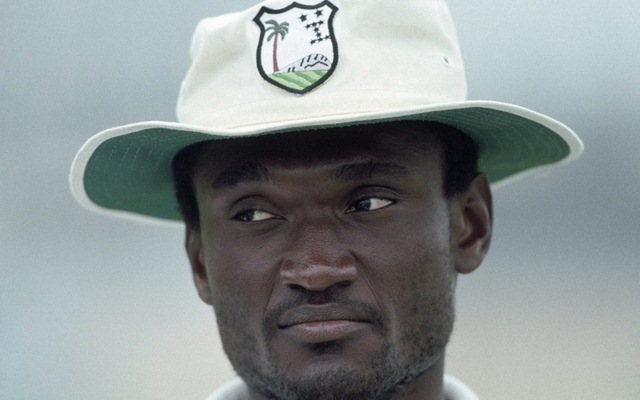 Follow us on Google News
Former West Indian skipper Carl Hooper who is commentating in the ongoing Windies tour of India has talked about the comparison between two of the country's favourite batsmen – Virat Kohli and his idol Sachin Tendulkar. Hooper based on what he has seen of Kohli thus far said that he is a good player. However, he is still not certain if the 29-year-old can be termed a great cricketer.
However, he definitely hopes that the Indian skipper will reach the 'great' status by the time he ends his career. Hooper believes that Virat hasn't reached a stage where he can be compared with the likes of Sir Viv Richards who is in the league of legends or even Tendulkar for that matter since they are from a completely different era.
"Virat is a very good player. Is he a great player? I don't know. But by the time he's finished he's going to be there," he said while talking to CricketNext.
Carl Hooper believes that the standards have dipped
Hooper said that Sachin faced the likes of Wasim Akram, Waqar Younis, Curtley Ambrose and Courtney Walsh. He also mocked the current Windies team for their falling cricketing standards and compared it with taking candy from a child.
"It's difficult to say, it's a different era. When you look at Sri Lanka or Pakistan, the standard dipped. Sachin scored his runs against bowlers like Wasim, Waqar, Ambrose, and Walsh. But when you look at the current West Indies team, it's like taking a candy from a child. It's hard to make a comparison between eras but from a stats point of view," he said.
When Hooper was questioned if Virat reminds him of Viv Richards, he was quick to say 'no'. He said that we might never see another Richards. He termed Kohli to be a completely different player.
"No, a totally different player. We'll probably never see another Viv Richards. Kohli is a very good player but not in that intimidating way that Viv was. Kohli will probably go down as one of the greats when he finishes but I don't think I've seen another player that demands respect like Viv Richards," he said.
Video: Kohli Has Great Stats But He Isn't in Richards' League – Hooper

Do you agree? pic.twitter.com/cYggjrRLya

— cricketnext (@cricketnext) October 9, 2018
Follow us on Telegram