Cashless ticket sale for India-England Cuttack ODI
Updated - Dec 18, 2016 5:38 pm
53 Views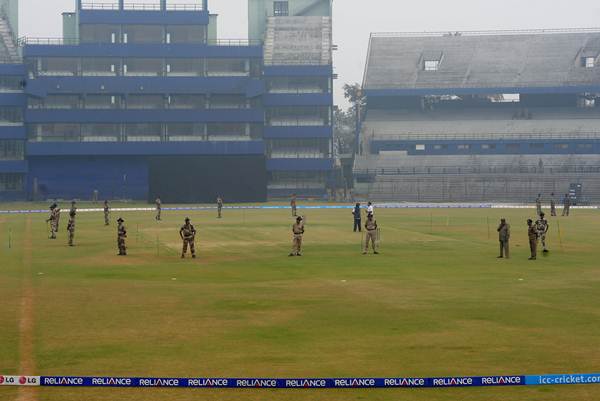 In a very remarkable move, the Odisha Cricket Association (OCA) has declared that the ticket sale for the India-England ODI at Cuttack will be cashless. India are scheduled to take on England in the 2nd ODI at Cuttack. The Barabati Stadium last hosted an international match last year between India and South Africa. The OCA secretary Ashirbad Behera declared that the move is taken in a bid to aid the cash woes in the country at the moment.
The recent demonetization in India has seen a severe cash crunch among the common people. Considering the inconvenience people would face, the ticket sales will now be cashless for the ODI. At a meeting of all position holders of the OCA, the secretary also announced that all payments of bills above 500 pertaining to the association must be made through cheques, drafts of digital transactions.
The people can also buy the tickets for the Cuttack ODI using credit cards and debit cards. The card swiping machines will be available at all ticket outlets selling the tickets.
"Since there is a shortage of cash across the state due to demonetization, we have decided to go cashless or allow digital transactions for the benefit of the people," said OCA secretary Behera.
For the ones who wish to pay the cash, the tickets worth 2000 or below can be bought using cash. There are about 43,000 tickets to go on sale. 25 per cent of these tickets will be available for online booking. The dates for online sale of tickets is scheduled as January 2. The tickets selling outlets of OCA will go live on January 14 and 15. The tickets can also be purchased at the Barabati Stadium at Cuttack on January 16 and 17.
India will be playing 3 ODIs and 3 T20Is against England commencing on January 15. The first ODI will be played at Pune.