'Chahal is stagnating' – Laxman Sivaramakrishnan suggests Varun Chakravarthy's selection for T20 World Cup 2021
The former leg-spinner turned commentator that the batters have understood Yuzvendra Chahal's deliveries over the years.
Updated - Jul 15, 2021 8:20 am
3.4K Views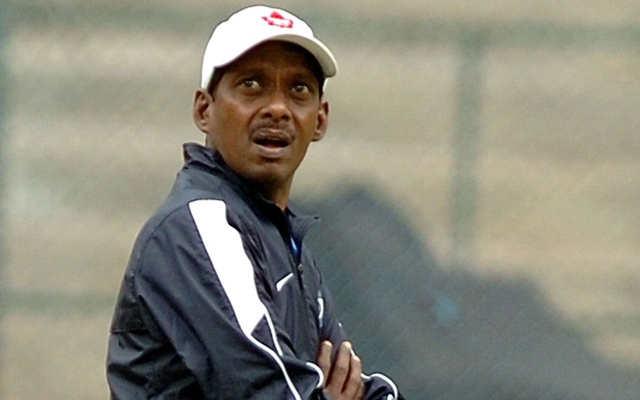 Follow us on Telegram
With the T20 World Cup 2021 on cards, everybody has their eyes fixed on players to predict who makes it to the team for the marquee event. Talking about India, the likes of Yuzvendra Chahal and Kuldeep Yadav have struggled with the white ball in recent times. Thus their fortunes depend vastly on the upcoming Sri Lanka series and then the IPL. However, the former leg-spinner turned commentator Laxman Sivaramakrishnan has pinned his hopes on Varun Chakravarthy ahead of Chahal.
Sivaramakrishnan has opined that India should look forward to Varun in the Sri Lanka series and think of his chances in the T20 World Cup. He pointed out that Kuldeep and Chahal have experienced a lean patch and thus stressed the importance of looking for new options. Ahead of the box-office event later this year, the selection process will highly be affected by the recent forms of the players. Thus, Sivaramakrishnan reckoned that provided Varun works on his fitness, he can have a fair chance to be considered.
"When you are playing Sri Lanka, the world will be watching. If somebody is good and totally different from other conventional bowlers, like Varun Chakravarthy, all he needs to do is play a few games, develop confidence. He has had a problem with injuries, he should maintain his fitness and pick up confidence from this tour. If he does that, he should be one of the candidates the team should look for. Because change is the only constant. When a person stagnates, when one of your main bowlers like Chahal stagnates, you should look at other options." Sivaramakrishnan stated in a press conference arranged by Sony Network.
Laxman Sivaramakrishnan on the reasons behind Chahal's struggle with the ball
In cricket, it is often expected that the players keep adapting themselves as per the needs of the game. Once the batters play a particular bowler, they understand his game and vice versa. Thus finding new ways to shape their respective games is considered the key to longevity in cricket.
The former spinner feels that the batters have understood Yuzvendra Chahal's deliveries over the years. He suggested that the spinner has to work on his variations to his bowling otherwise the batters will read him quite comfortably.
"Technically he has to add more variety to his bowling. Your success in international cricket, in the one or two first years, you'll have a lot of success. But over time they'll find you out. With modern-day technology, analysis is very easy. All you need is a good person to spot out what deliveries he bowls. He bowls leg stump line most of the time, and he's not a big turner of the ball."  Sivaramakrishnan stated.
Follow us on Google News