Chennai has been my second home for the last six years: Mohit Sharma
"You know I played for CSK in the first four editions of the Indian Premier League (IPL)," he quoted.
Updated - Jul 23, 2017 9:58 pm
158 Views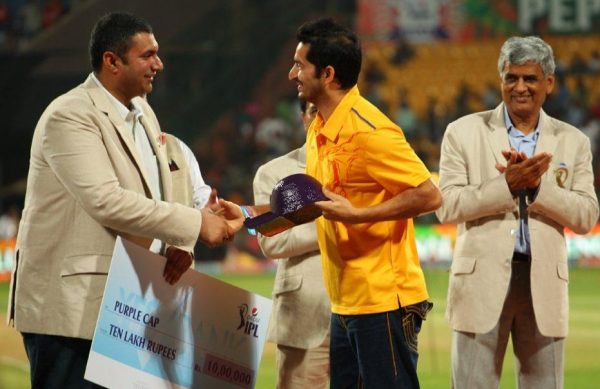 The 2017 edition of the Tamil Nadu Premier League (TNPL) got underway recently. The T20 league was a big success in the inaugural season last year. On the eve of the tournament opener this year, many cricketers lined up at Chepauk to kick start the tournament. One among those players was veteran bowler Mohit Sharma. Mohit has had a close association with the city.
In a conversation with TNCA, Mohit recalled how Chennai has become his second home. It was during his stint with the Chennai Super Kings in the IPL that he rose to prominence. He quoted that his association with the city goes back to the date when he used to play at the MRF academy. He expressed his happiness over returning to the city again. With Chennai Super Kings back on the IPL roster, Mohit Sharma would hope to be back in the yellow colors in the editions to follow.
"The first feeling is that I'm back home. Chennai has been my second home for the last six years. You know I played for CSK in the first four editions of the Indian Premier League (IPL). My association with Chennai goes way back; I was here even when I played for MRF," quoted Mohit Sharma.
He further conceded that every moment that he spent in the CSK dressing room became a good memory. He could not single out anything which he would call out the best among them. All of them were fun. "There are several memories with CSK. We had created new memories with  CSK every single day. Be it practice matches, practice sessions or a proper match, every single moment spent with CSK has been special for me," said the Haryana pacer.
On TNPL
When asked to comment on the TNPL, Mohit Sharma opined that the tournament is a very good platform for the young talents in Tamil Nadu. He expects the tournament to grow in stature as the time progresses. "TNPL is a great opportunity. It is huge for a young player hailing from the cities and districts of Tamil Nadu. I feel the TNPL's popularity, in terms of spectators, will slowly but surely match the IPL," said Mohit.
On T Natarajan
One of the finds of TNPL 2016 was pacer T Natarajan. Commenting on Natarajan, Mohit conceded that he is a very humble person. He cited that they share great bonhomie among themselves and keep supporting each other.
"For me, one has to be a good human being before a good cricketer. He is a very nice and humble human being. He comes from the same background as me, lower middle-class, so we tend to connect. I also call him my partner as he supports me in my bowling," said the Kings XI Punjab pace bowler.
On death overs bowling
Bowling in the death overs is an art and Mohit Sharma has been doing a fine job with it. Revealing the secret of his success in the slog overs, Mohit quoted that it necessary to mix things up and come up with variations all the time.
"If you are a senior bowler of your team, you have to handle all the pressure. When you have been continuously playing cricket at the highest level, you have to be flexible, slightly adjustable. You  must always try and bring in a few variations in your action. I've been focusing on the entire process, and this helps me to keep the pressure away," he concluded.