Chetshwar Pujara's IPL struggle
Updated - Apr 23, 2014 12:54 pm
22 Views
Chetshwar Pujara the other name of solidity and consistency in Indian cricket has now been with the Indian Cricket team for two years and has cemented his place and is already compared to someone as big as Rahul Dravid. Though he has only been tried in test cricket the selectors are yet to show faith in his limited overs talent. On multiple occasions Pujara, Dravid and other former cricketers have quoted that he has the credentials of being as good an ODI player. But here in the Indian Premier League playing for the Kings XI Punjab our test tagged Pujara is struggling real time to get into the groves.
Opening the innings for the KXIP with Virendar Sehwag he doen't look comfortable at all, either trying a little too much or T20 is not his cup of tea. Pujara does not play like the Pujara we know the drives are not flowing neither are the cuts, hooks all one gets too see is a batsmen out of touch struggling to get things write.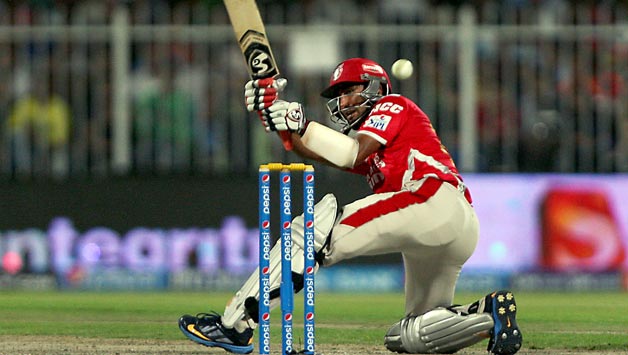 This is quite tough for a Pujara fan particularly to write something like this but the fact is in the 3 matches that he has played in the IPL 7 which KXIP have won with heroics by Glen Maxwell and David Miller. Though his opening partner Sehwag has flopped too but he is an ageing warrior and one expected him to struggle a bit with his eyes going weak, the hand eye co-ordination which worked for him for years is missing now.
Pujara has scored 88 runs in 3 IPL7 innings withan average of 44 best score being 40. So one would not see anything wrong in his game the part which is alarming is his strike rate which is only a 110.0 this season and 101.75 is his overall IPL strike rate.
In the format where most batsmen strike in access of 200 Pujara is lacking too far behind. He is not a natural attacker or aggressive player so all he needs to do is get himself in and not try to match with what others do and concentrate on his own batting. There might actually be no other batsman as sound as him technically and the numbers like 353 runs in 27 matches with average of just 22.06 do not match his name.
Wish Pujara luck and he gets the missing link soon and performs as well as the team is at the moment and win KXIP a few matches on his own. This is very important for him to become the next Dravid who was an equally successful ODI player and an exciting IPL player too. Like the initial phase of the test match where you need to stay focused Pujara must consider this similar and bat through and score those double tons he is famous for.
Follow us on Google News