Chris Gayle to sue publishers for allegations of exposing himself to masseuse
Chris Gayle said that the allegations have damaged his reputation and public image.
Updated - Oct 13, 2017 3:00 pm
2.9K Views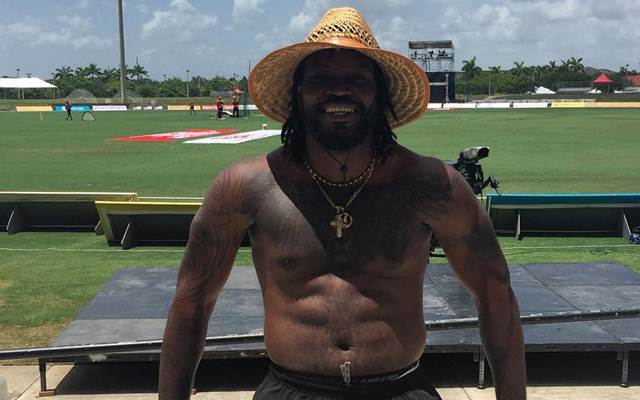 Follow us on Google News
West Indies explosive cricketer Chris Gayle is set to appear in a Sydney court in order to defend himself from allegations of being exposed to female message therapist in a dressing room. The superstar of world cricket will provide evidence in the NSW Supreme Court in a $1 million defamation case. The 38-year old has said that a certain section of people tried to defame him by suggesting that intentionally exposed his genitals to a woman in the West Indies team dressing room during a training session at the 2015 World Cup.'
Adding to it, Gayle also said that the articles defamed him by suggesting he 'indecently propositioned' the same woman during the same incident. The self-proclaimed Universe Boss has said that his reputation has taken a beating following the accusations. The cricketer and the masseuse will give evidence before the jury, while Gayle may need a favor from his team-mate Dwayne Smith, who was also present in the dressing room.
Publishers hold on to their words
The newspaper publishers have said that Gayle has not been defamed and the allegations are true.
They state in a defence lodged in the Supreme Court that Gayle, the plaintiff, exposed himself to the masseuse – known as 'Person A' – while his team was training at Drummoyne, in inner-west Sydney, on or about February 12, 2015.
'During the training session, whilst the majority of players were on the field, Person A entered the players' dressing room,' their defense states. 'The plaintiff and another West Indian cricketer, Dwayne Smith, were in the dressing room. The plaintiff was wrapped in a towel.'
The publishers state the following conversation then took place.
Gayle: 'What are you looking for?'
Masseuse: 'A towel.'
Gayle: 'Are you looking for this?'
Masseuse: 'No.'
'As the plaintiff asked Person A "Are you looking for this?" the plaintiff pulled his towel out and down and partially exposed his penis to Person A,' the defense states.
Follow us on Telegram