CoA to ask Supreme Court to revisit one-state one-vote plan
Vinod Rai will request the Supreme Court to revisit three proposals to which all state associations have raised concerns.
Updated - May 9, 2017 2:08 pm
131 Views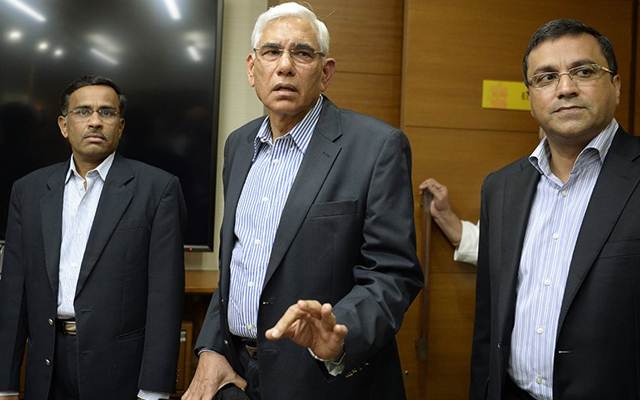 Follow us on Google News
Apart from the confirmation of India's participation in the Champions Trophy in England, another big issue was discussed in the Board of Control for Cricket in India's (BCCI) Special General Meeting in Delhi on May 7. After considerable discussions with the State Boards, Vinod Rai – head of Supreme Court appointed CoA to oversee cricketing administrative activities in India – will ask the Supreme Court to revisit their order of one-state one-vote policy which was recommended by Justice R M Lodha committee.
Giving voting rights to only one state will reduce associations like Mumbai, Baroda, Saurashtra and the likes from being full members. Each of the said associations run their cricket independently and has contributed immensely to the development of the game which is why they deserve a voting right. Practising the one-state one-vote policy will give the north east voting rights who have little or no cricket in their states.
The Supreme Court had advised that the current full-time associations – Mumbai, Vidarbha, Saurashtra and Baroda will get a voting right on a three-year rotational basis.
"The CoA felt that one state-one vote is a bit harsh and that's the reason they will ask the Supreme Court to revisit the issue," a member of a state association, who attended the meeting, said.
Apart from this, two other proposals by the Supreme Court were – the removal of voting rights from Railways, Services and Universities and the suggestion to have the Comptroller and Auditor General (CAG) as a BCCI member. All state associations have also raised a red flag for these two SC proposals, citing that they are "unimplementable".
The CoA will also ask the SC to revisit these two proposals as Railways, Services and Universities run cricket for a number of years and they deserve a voting right. They are also of the opinion that due to the reputation of CAG, to have them as a member of BCCI will invite conflict of interests.
"If a CAG member is part of BCCI, who will probe if there is a cricketing scam? We can't have another CAG member probing it," said an official.
A few members of the state associations wanted the 70-year age cap and cooling-off period, which was put by the SC for BCCI administrators, to be removed but the CoA turned down the request.
Follow us on Telegram