Collis King believes English embassy is treating him as a 'Criminal'
The Barbados native was banned for life after touring South Africa with a West Indies rebel side.
Updated - Jul 17, 2018 4:28 pm
211 Views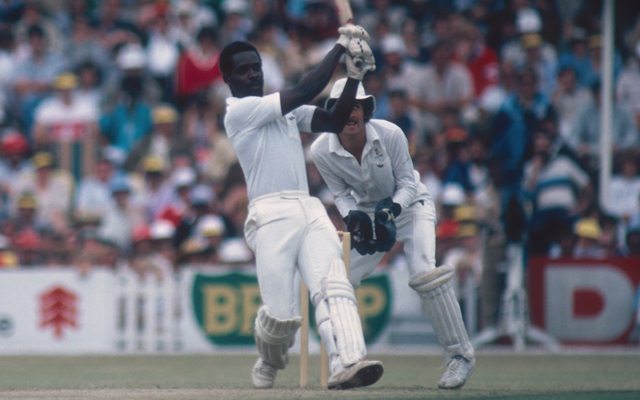 Follow us on Google News
The former West Indies cricketer, Collis King who played 9 Tests and 18 one-day International feel his adopted home, that is, England now treats him as a 'criminal' after being effectively deported on a technicality surrounding a visa application. King is currently stuck in his native hometown Barbados after being unable to return to England to play league cricket for Dunnington in Yorkshire.
At the age of 67, he still stars with the bat and gives up his time to coach locally in the area. Moreover, it is believed. that the primary reason to return England seems to be inclined more towards being with his wife and less because of cricket as he had played his share for almost 44 years now. Now, like thousands of others, he is mired in a legal battle against Britain's strict immigration laws that recently caused major embarrassment to the Government following the crackdown on the Windrush generation.
Feels like a Criminal- King
Kings expressed his concern to The Telegraph Sport in cricketing language saying, "It has really shaken me that after all that time that I can't stay. It really hit me for six. I felt like I was treated like a criminal."
It is known that the King problem started last year when he had applied for a spousal visa, giving him the right to stay in the country. It was rejected by the British Immigration saying that an individual cannot apply for the spousal visa while in the United Kingdom on the visitor's visa. With this, he was asked to move back to his native country giving a notice period of 14 days.
No Response from the embassy yet
After returning, Collis King is yet to receive a response from their side and even after waiting for months, the embassy believes that will take few more months to resolve it. He said, "We tried to get some help at the embassy in Barbados but it is all done online – there is hardly anybody in Barbados to give you any help. I have given all the information they asked for and more. I have waited and waited and nothing has happened."
"I was not born a British citizen but I have been going to Britain long enough to feel part of the English set-up. You cannot come to a country for so many years without loving the place. I have been coming and going, loving the country and that is the sad thing, really. I have talked to [former West Indies team-mates] Desmond Haynes and Wes Hall about it and when I tell people what's going on, they say: 'That can't be right.' But it is right because here I am, stuck in Barbados not knowing when this will end," he concluded.
[interaction id="5b4dc7fe77f0ec7bcd57b4cb"]
Follow us on Telegram