Combined best T20I XI among India and Pakistan players based on current form
Several players are missing from this team due to their current form.
A major tournament match between India and Pakistan is nothing less than a festival for the neighbours. The arch-rivals have their countrymen live and breathe cricket. While being under immense pressure, some emerge as heroes for one and a villain for another country.
Cricket, being a gentleman's game, requires sportsmanship from both ends and our players don't fail here. It is often said that Indian batsmen and Pakistani bowlers combined together would make up a playing XI which will be a nightmare for other countries.
(This team has been picked based on current form)
Here is how the combined T20I XI from India and Pakistan looks like:
1. Rohit Sharma (C)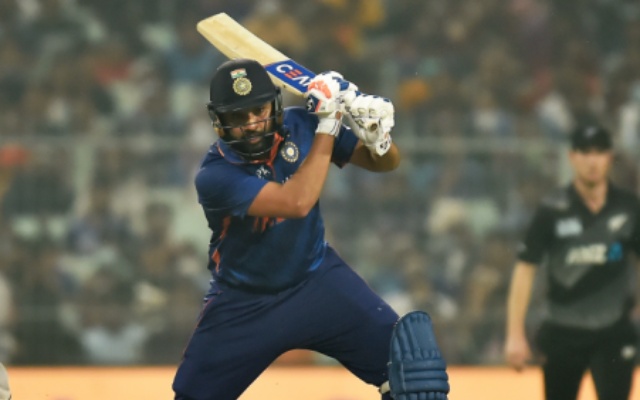 One of the major stalwarts of Indian cricket, Rohit Sharma is not in the form of his life. His batting average got a hit, especially in the 2021-22 season. Sharma, the favourite Indian captain across formats missed his captaincy role in the recently concluded India vs England Test due to COVID-19. His comeback in the T20I is hands down a bonus for the side.
The 35-year-old is not only known as the Hitman for his hard-hitting skills but is a gifted captain as well. With the win over England in the T20I series, India has now won seven consecutive international series under Rohit's captaincy. Sharma has produced a total of 3368 runs in his T20I career averaging a little over 32.
With four tons to his name, Rohit has consistently proven to be the best opener in the shortest format. The previous T20 World Cup did not see him go all guns blazing. India is expecting him to turn up the heat in the World Cup later this year.
2. Babar Azam (VC)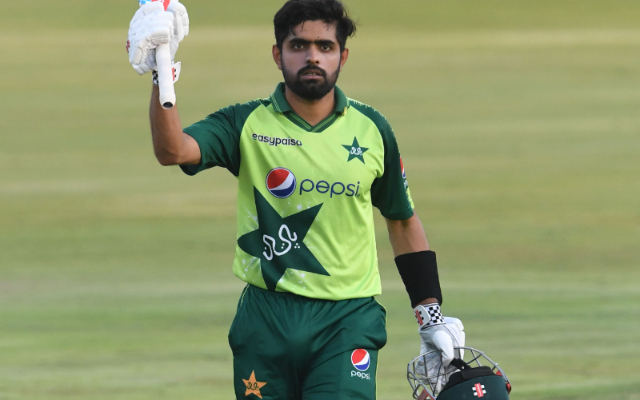 Babar Azam is having the time of his life on the field. Be it ODIs or T20Is, Babar's form has undoubtedly reached its peak. While being a successful top-order batsman, his captaincy has shot Pakistan up the charts. Pakistan stands in the top three, just below India and England in the ICC T20I team rankings.
Azam is also the only batsman to be in the top five across all formats. It has become difficult for other batting giants to dethrone him in being ODI and T20I number one. Earlier he was compared with the calibre of Virat Kohli, but with time he broke several of his records too.
He already is the second most successful captain of Pakistan with 26 wins out of 41 matches. At 27 years of age, he has one hundred in T20Is to his name. The upcoming T20 WC will be a challenge for the favourites- Pakistan and Babar Azam.
3. Fakhar Zaman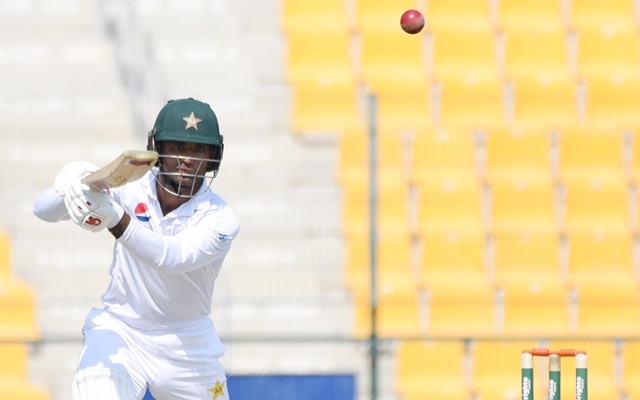 Fakhar Zaman, born in Katlang, Khyber Pakhtunkhwa of Pakistan had a fantastic run in the years 2016-18. The 32-year-old works as an opener or one-down batsman for his side. Not famous for his strike rate, he brings in a level of consistency in the game.
Zaman mainly focuses on grounding the ball maturely to stitch up the innings. The previous concluded Pakistan vs Australia series also saw this kind of batting from Fakhar. But in the only T20I, he got out for a golden duck.
With a total of 1253 runs in 59 innings, he has performed decently for Pakistan. Being more of an ODI batsman, Fakhar is still a trusted limited-overs alternate for the Men in Green. His runs up the order often helps the team to form a good base.
4. Mohammad Rizwan (WK)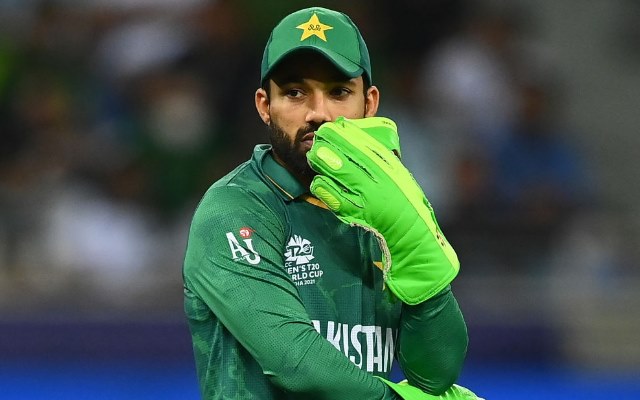 Mohammad Rizwan idolizes Adam Gilchrist and is trying to walk his path too. A highly rated wicket-keeper batsman from Peshawar, Rizwan is also in top form. Just below his captain Babar, Rizwan is second on the T20I rankings.
The last year especially has turned out to be a boon in his career. After producing various match inning scores, he played a pivotal role in the T20 WC 2021. He has been a mainstay in Pakistan's squad over the last few years.
Other than being a good support to Pak's batting order, his wicket-keeping skills have startled many. In the recently concluded Australia vs Pakistan T20I, he assisted in two dismissals. More than anyone else he will be on his toes at this year's World Cup too.
5. Deepak Hooda
The 27-year-old, Deepak Hooda has finally caught the right form to make it to India's playing XI. His quick cameos through IPL 2022 was the main reason for his national call-up. Deepak Hooda's amazing ability to clear the fence fetched him 4.2 crores in the 2016 IPL auction.
After a few unimpressive seasons, he made a comeback in IPL, 2022. His run at the domestic level too has been on a high. Hooda's massive 100 against Ireland was his first century at the highest level.
Even against England, he was successful in adding scores in double digits. Hooda also proves to be an amazing fielder and his chances to play this year's world cup are really high.
6. Hardik Pandya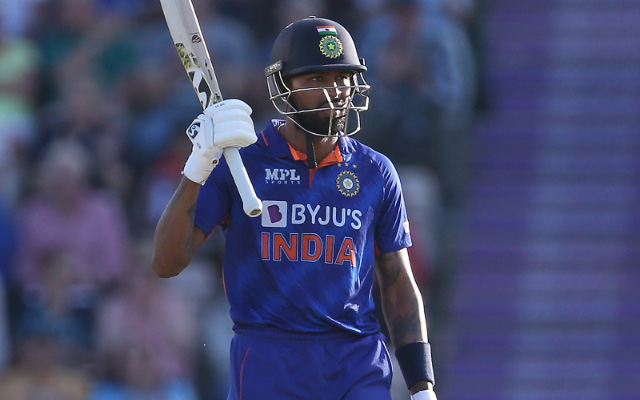 The amount of self-belief Hardik Pandya holds while playing has made him who he is now. The all-rounder from Baroda has won hearts out of his vigour. Pandya's stint as a bowler might have been on the low but not his batting.
Hardik started as a bowling all-rounder but later turned into a middle-order finisher. His ability to hit the ball out of the park is not new. It was no surprise that he was fast-tracked into the Indian ODI and T20I.
After winning the trophy in the IPL 2022, his stint as an Indian captain began against Ireland. The whitewash there too proved to be a statement. Against England too, he did well picking up a four-wicket haul in the first T20I and scoring a half-century.
7. Ravindra Jadeja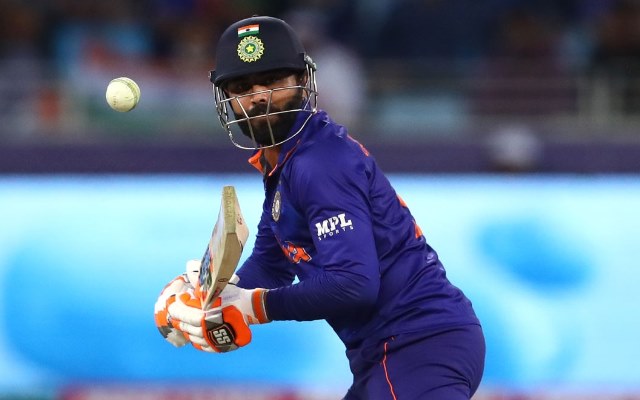 Ravindra Jadeja has been topping the charts for being the best all-rounder across formats for India. At 33 years of age, he is not failing the selectors with every single game. The best in business in the fielding section, Jadeja has pulled off blinders like never before.
A good batsman, well-in-line spinner and an eccentric fielder, Jadeja is the full package for India. His inclusion in the team always works out well for the Men in Blue one way or the other. He also tried his hands on captaincy in the IPL 2022 for CSK which unfortunately did not turn out as expected.
After being rested for the first T20I against England, he made a commendable comeback in the second one. With 46 off 29, he helped India put up a total of 170. The upcoming T20 WC in Australia will be a crucial one for him.
8. Shaheen Afridi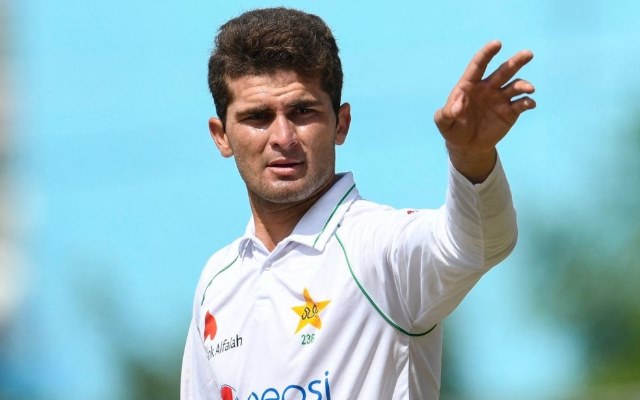 The tall framed speedster from Pakistan gained applause for his explosive performance in the T20 WC of 2021. The three crucial wickets against India have to be the highlight of Shaheen Afridi's young career. Shaheen is still in his early phase but his career so far has been nothing less than memorable.
Pakistan Super League has helped many young bowlers in the country. The platform has allowed Shaheen too to rub shoulders with some of the best in business. The exposure has made him a better bowler in his teenage itself.
Shaheen Afridi is p potential Pakistan prodigy and is also one of the reasons for the uprising of Pakistan in limited-overs formats. The upcoming WC will also witness his lethal deliveries again, this time in Australia.
9. Bhuvneshwar Kumar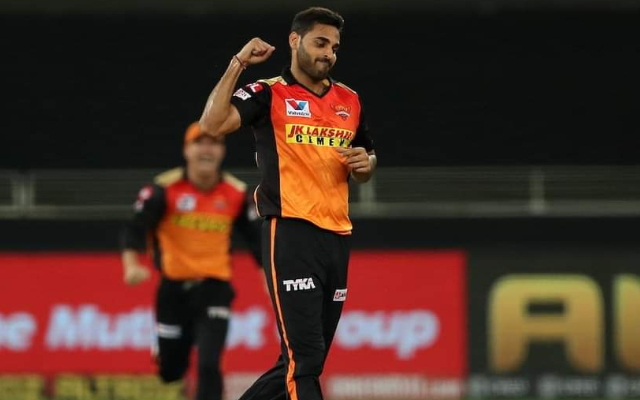 Leading from the front, Bhuvneshwar Kumar has been opening the bowling for India for a very long time. His experience not only helps the upcoming speedsters but helps them get wickets too. Kumar has always been assisting others with his tight-pitched deliveries.
He belongs to that breed of bowlers who can swing the ball prodigiously both ways at a decent pace. His focus always remains more on cutting runs for the opposition. Kumar's swing comes alongside perfect length deliveries.
His contributions in the England vs India T20I series were also relentless. He picked up three wickets giving just 15 runs in the second T20 leading India to win the series. In the first T20 as well he only gave away 10 in three overs and picked up a wicket of Jos Buttler. Bhuvi won the Player of the Series award as well for his exceptional show.
10. Jasprit Bumrah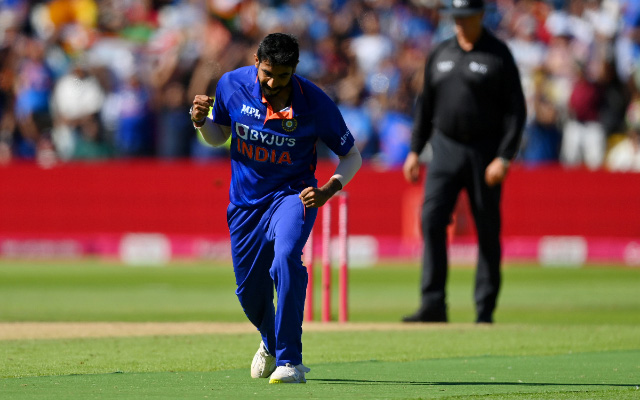 The recently concluded Test against England was a debut for Jasprit Bumrah's captaincy role at the international level. India has always struggled to find an effective fast bowler. Bumrah has ticked all the boxes for India.
Often termed as the 'yorker king', Bumrah has saved runs the most in the death overs. He has also been a beneficiary of the early pitched dismissals in the innings. He also ends up being the most economical of the bowling line-up
Although the Test ended as a win for England, Bumrah holds the ability to be the bowler's captain in the upcoming years. His inclusion in the upcoming T20 WC is certain as India cannot overlook his potential. Across formats, he is the most prolific bowler in the country at the moment and no XI can be complete without him.
11. Yuzvendra Chahal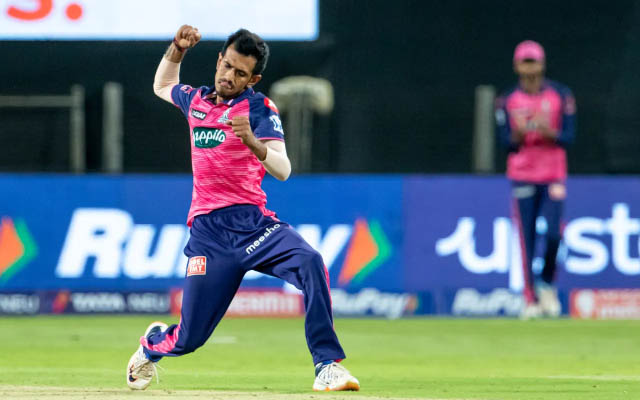 Yuzvendra Chahal, famous for his spiritful performances on the field, is the brightest member of the current Indian squad. For years, his spin bowling has continued to startle batsmen across formats. It is already not easy for a spinner to find success in the shortest format of the game where batsmen have the license to smash as much.
However, the leg-spinner is not afraid to flight the ball and bowl quick overs in the middle. A mind as sharp as Chahal's always catches the batsmen off guard. Although he was dropped for a few series in between no spinner could cover up for him.
This year's IPL also proved to be a success for the 31-year-old. In the series against England, he plucked a total of four wickets in three matches and will be looking to do well in ODIs now.