Comedian Kunal Kamra roasts Gautam Gambhir, receives severe backlash from fans
Fans enumerate Gambhir's contributions while roasting Kunal Kamra back.
Updated - Oct 28, 2017 4:24 pm
6.1K Views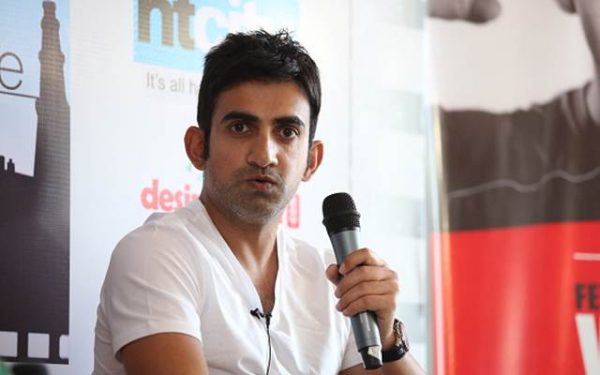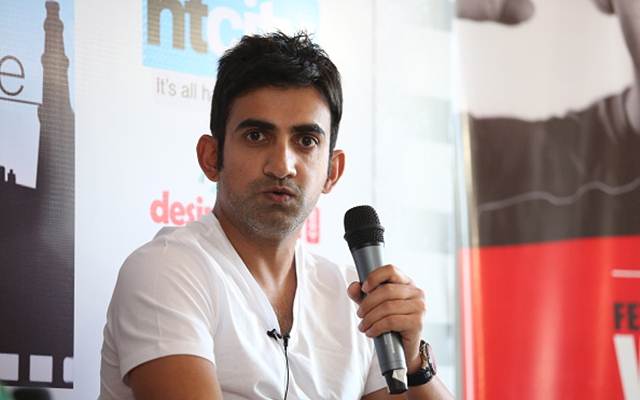 Hardly hours after former Indian international Gautam Gambhir posted a patriotic tweet condemning the masses for not paying due respect for the national anthem whenever played in the cinema halls, the renowned stand-up comedian took a jibe at Gambhir regarding his stay at the crease in foreign conditions.
What followed was a bunch of Gambhir fanatics defending the cricketer regarding the contributions he made to Indian cricket. GG is well known for his patriotic sentiments and tweet. There have been numerous instances when he has hailed the Indian soldiers for their sacrifices and raised his voice whenever the personnel in the defence are subjected to injustice or mistreatment.
Yet again, the southpaw brought an important issue of people not respecting the national anthem whenever being played in the cinema halls. Almost one year back, the Supreme Court made it mandatory for one and all stand up and sing the national anthem at the start of movies in cinema halls.
"Standin n waitin outsid a club:20 mins.Standin n waitin outsid favourite restaurant 30 mins.Standin for national anthem: 52 secs. Tough?" lashed out Gautam Gambhir in his latest tweet. To which, the comedian retweeted by roasting the southpaw,"Sir I can point out many innings where it was tough for you to stand for 52 seconds…"
There has been a number of occasions when Gambhir failed to open his account in testing conditions of England, Australia and South Africa. The comedian wanted to take a sly dig at the KKR mainstay by enumerating his durations at the crease by comparing with the 52 seconds of the national anthem.
"Not quite in the important ones where @GautamGambhir stood for long. Like finals of T20 WC 2007 and ODI WC 2011," wrote one of his followers in support of the out of favour batsman while the other claimed "Contribution to Indian Cricket doesnt matter, but contribution to India does matter.Only 52 secs can make big difference.."
Standin n waitin outsid a club:20 mins.Standin n waitin outsid favourite restaurant 30 mins.Standin for national anthem: 52 secs. Tough?

— Gautam Gambhir (@GautamGambhir) October 27, 2017
Let us look at Kamra's Tweet and its reactions:
Sir I can point out many innings where it was tough for you to stand for 52 seconds… https://t.co/h3poEqOyy4

— Kunal Kamra (@kunalkamra88) October 27, 2017
Chutiye tera baap khada Tha 2011 final mein??

— Piyush Jhawar (@PiyushJhawar9) October 27, 2017
????gauti
Let them do blah blah. We stand with you, we love you and respect you as a cricketer.

— ?दुर्गा (@Durgasaptshati) October 27, 2017
These dolts will never understand his contribution to Indian cricket.

— Piyush Jhawar (@PiyushJhawar9) October 27, 2017
Contribution to Indian Cricket doesnt matter, but contribution to India does matter.Only 52 secs can make big difference.. Chutiye Kunal

— ??Vagish Pandey (@Vagish_Pandey10) October 27, 2017
Yeah I agree bro… But If you stand 52 secs for the country is more better than (Cricket).

— ??Vagish Pandey (@Vagish_Pandey10) October 27, 2017
Not quite in the important ones where @GautamGambhir stood for long. Like finals of T20 WC 2007 and ODI WC 2011

— Mandar Sawant (@MandarSawant184) October 27, 2017
Dude, ur profession is stand up. Of all ppl, YOU shouldn't have a problem standing up. Playing anthem in cinema is a diff debate altoghtr.

— vaibhav mishra (@vaibhavthegaul) October 27, 2017
Talking about 52 seconds, your gf gave a similar reply when asked about how is kunal in bed

— Aakash (@PUNchayati) October 27, 2017
If you're trying to mock @GautamGambhir try harder, "stand ups" like you are not known for their quick repartee.

— Arjun Sethi (@Roguelost) October 27, 2017
I'm pretty sure you're that one guy in everyone's college who was sad India won because he couldn't say "I told you na India would lose."

— ?hargav (@ThatIndianGuy) October 27, 2017
Gautam Gambhir -2007,2011 WC winner,2 Time IPL champion
Motu @kunalkamra88 whats ur achievement except eating ? https://t.co/kGZEZF6JrH

— AaKash ?? (@Indiaaakash) October 27, 2017
His inning of less than 52 seconds is still more entertaining than you. @GautamGambhir

— Mayank Gupta (@Mayank29Gupta) October 27, 2017
@kunalkamra88
Who r you??
A third class comedian , trying to troll a world class batsman.??

— Dhruv Ahuja (@dhruvahuja1701) October 27, 2017