Comparing IPL and PSL captains based on their salaries
The results are rather interesting- specially considering how some of these franchises have performed historically.
Updated - Sep 22, 2020 6:43 pm
114.2K Views
2. MS Dhoni (INR 15 Crores) vs Sarfaraz Khan (INR 1 Crore)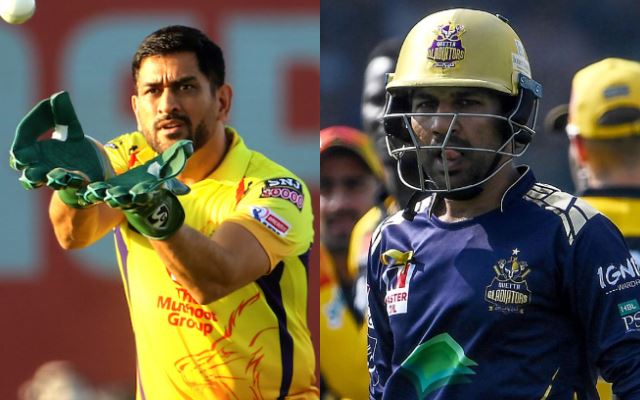 Follow us on Google News
From one champion and one not-so-champion team, here are two teams with more similar trajectories. Mahendra Singh Dhoni, erstwhile captain of team India, has been one of the consistent pillars around CSK's success ever since the beginning. Dhoni has been CSK's captain for 10 seasons, and in each of those seasons, the side featured in the playoffs. With a record as stellar, and an unrivalled, 60.11 win percentage, one doesn't have to guess why he's the second highest-paid captain in the IPL.
Much like CSK, the Sarfaraz Ahmed led Quetta Gladiators team, has also been one of the marquee sides in the PSL. The team has won one title (2019) in their 4-playoff appearances– narrowly missing out on the 2020 season by net run rate. Sarfaraz, while not as tactically astute as Dhoni, has played a smart, man-manager role in the side, which has been one of the key reasons behind their success. 
But that's about as far as the two teams' similarities go. Paycheck wise, MS Dhoni's contract with the CSK reads INR 15 Crores, jointly-tied second with another captain on the list. While the IPL doesn't have an official salary bracket, it's fair to assume that Dhoni would have been on the top-tier if it did have one. Sarfaraz, meanwhile, is on the top, platinum tier in the PSL. But his salary rounds off to only INR 1 Crore– considerably lower than Captain Cool's.
Follow us on Telegram