Comparing yearly salaries of top 5 India and Pakistan cricketers
This article attempts to draw a comparison of salaries between centrally contracted players of Pakistan and India.
Updated - Oct 15, 2020 11:37 am
96.6K Views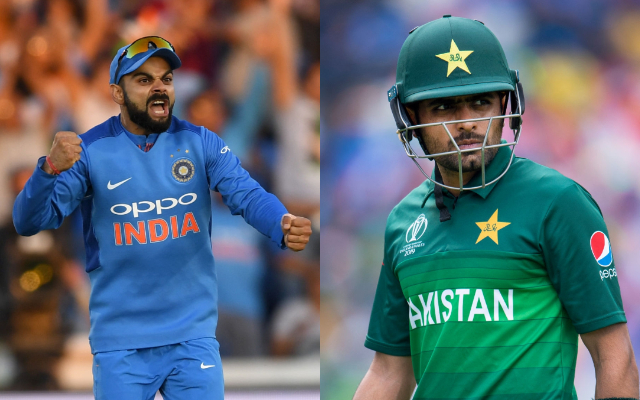 Follow us on Google News
Not to everyone's surprise, the gravity of cricket has dramatically shifted from the European continent to the Asian subcontinent over the years. Lending in favour of this argument is the reverberating action-packed stadiums with spectators dancing in unison celebrating their beloved game of cricket unfolding in front of their emotional eyes.
The eternal fans of the discipline have contributed immensely to fill the treasures with millions of bounties in their respective cricketing boards. The Board of Control for Cricket in India features at the helm as far as the richest cricketing administrations are concerned.
Speaking volumes of the standard of cricket in the country, Indian cricketing authorities leave no stones unturned to reward back the mighty cricketers who ensure that the Indian team leaves an indelible mark on the 22 yards. Hence, it comes as no surprise that the men-in-Blue features in the star-studded list of richest sportsmen in the world of cricket.
On that note, this article attempts to draw a comparison of salaries between centrally contracted players of Pakistan and India.
So, without any further ado, let us take a glance:
5. Shikhar Dhawan (INR 5 Cr) vs Shadab Khan (INR 42.57 Lakhs)
The cricketing dynamo aka Gabbar of Indian cricket has always justified his position in the team with his classic unbeaten knock helping the team set humongous targets or hunt them down. Of late, the Delhi-based cricketer is busy plying his trade for Delhi Capitals in the delayed edition for the 13th IPL.
The swashbuckler has sealed a hefty deal with the Indian cricketing board in the recent contract announced by the latter. Securing INR 5 crore package, Dhawan features in the list A contract along with many other ace players.
Bringing Pakistani all-rounder Shadab Khan on the drawing board, the leggie sealed INR 42.57 lakhs agreement. With an intent to display the best performance on the cricketing ground, Shadab Khan is expected to steal the show with his mind-boggling rendition in the coming days.
Follow us on Telegram