Comparison of record sponsorship of IPL by Vivo with other sporting sponsorships
Vivo recently bagged the rights with FIFA for the period of 2017 to 2022 for a whopping sum of 77.5 million USD.
Updated - Jun 28, 2017 11:29 am
679 Views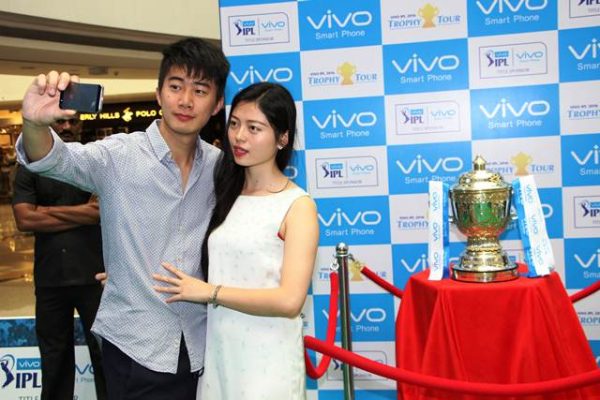 Follow us on Google News
The smart phone manufacturing company, Vivo, recently retained the sponsorship rights of the most celebrated cricket tournament of the calendar year – the Indian Premier League. They bagged the rights for a whopping INR 2199 crores for the period of next five editions of the tournament. This amounts up to close to INR 440 crore per year from the period of 2018 to 2022. In other words, the amount has surged to 68 million dollars.
Well, considering the popularity and the immense success that the tournament tastes every year, these numbers are only justified. But truth be told, things have not been the same always. The IPL has grown leaps and bounds in stature ever since its inception back in the year 2008. When the tournament first rolled out, it was DLF who had bagged the sponsorship rights for INR 50 crore per year for a period of five years.
Hence, from 2008 to 2012, the DLF had bought the rights for INR 250 crore. In the year 2013, the soft drink company Pepsi replaced DLF as the title sponsors of the tournament. This time, the rates went high up to INR 80 crore per year for the next three editions of the tournament. Pepsi then withdrew their sponsorship citing concerns over the clean image of the IPL. It was then in 2016 when Vivo entered the big scene.
Vivo bought the sponsorship rights for the 2016 and 2017 edition of the tournaments with a 25 per cent hike as the price soared to INR 100 crore per year. And now, the Vivo has broken all previous records by sponsoring the tournament with an amount of INR 440 crore or 68 million USD for the period of 2018-2022.
A slight comparison
Comparing this with other major sporting tournaments, the popular NFL sees Pepsi sponsoring the tournament with a deal of 90 million USD, which is higher than what IPL would be getting. However, NFL runs for six months a year and IPL only for 2 months. Barclays has been associated with football for quite some time. It paid 57 million for a period of 2001 to 2016. Also, the tournament it sponsored ran for 10 months a year.
Clearly, IPL has made giant strides in terms of bagging sponsorships. Interestingly, Vivo has had a ridiculous time in bagging sponsorship rights in sports events. They recently bagged the rights with FIFA for the period of 2017 to 2022 for a whopping sum of 77.5 million USD.
Follow us on Telegram