CP Joshi wins RCA elections, becomes the President
CP Joshi takes charge of the Rajasthan Cricket Board after he edged out outgoing RCA President's son Ruchir in the elections.
Updated - Jun 2, 2017 4:14 pm
738 Views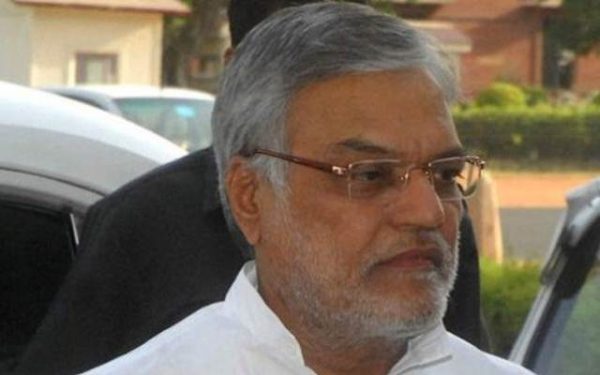 Congress leader CP Joshi has been elected as the President of Rajasthan Cricket Association. He will replace the outgoing Lalit Modi. The former IPL chairman wasn't contesting this time around but his son, Ruchir Modi, was one of the front runners in the election according to ANI.
The newly elected Joshi was the Member of Parliament from Bhilwara in the 15th Lok Sabha. Joshi was also the Minister of Road Transport and Highways and Railways in the Manmohan Singh cabinet. The 67-year old had beaten Lalit Modi two terms ago.
Voting process
35 districts had voted in the election and the winner needed a support of a minimum of 17 districts to become the President. CP Joshi got 19 votes and Ruchir could manage to get 14 votes.
Rajendra Nandu and Pinkesh Jain have been elected as the Secretary and Treasurer respectively. Prior to the elections, Vimal Soni – a senior member of RCA, had made it clear that Ruchir Modi won't be given any special privileges because he is the son of the outgoing Lalit Modi.
"Ruchir, because he is Lalit Modi's son, is not the president of RCA. Has to go through the process" Soni had said to ANI.
The Voting was held on May 29 and counted on June 2. The counting of the votes was carried out in the presence of Ombudsman Gyansudha Mishra. The outcome of the election was announced after the Rajasthan High Court asked the election officer to announce the results. The ballot boxes were sealed by the High Court until they pass an order.
The election day of May 29 was decided by the Rajasthan High Court after the Lalit Modi faction had called off the elections, which were earlier scheduled for April 26, citing legal tangles.
The results come as a big blow for Lalit Modi who wanted to regain power in the Association through his son