5 injuries to cricketers that turned out to be lucky break for other players
In the history of cricket, there have been a few incidents when players got ruled out due to injuries and, some new names broke into the side meanwhile.
One person's loss is another's gain and this popular fact applies to cricket as well. In this beautiful sport, a few incidents have taken place in the past when some players got ruled out of their teams due to injuries, and in their absence, some new names broke into sides and introduced themselves.
In 1996, when India toured England, Rahul Dravid got inducted into the team for the second Test at the iconic Lord's, following Sanjay Manjrekar's failure to clear the fitness test. Manjrekar's injury proved a boon for Dravid as he grabbed the opportunity with both hands, scoring 95 in the first innings of the match. Like this incident, there are a few more events to remember when some players' injuries turned out to be huge chances for new faces to break into their national teams.
Here are the five instances when injuries to some cricketers emerged as golden opportunities for other players
5. Michael Hussey's Test debut against the West Indies in 2005, replacing Justin Langer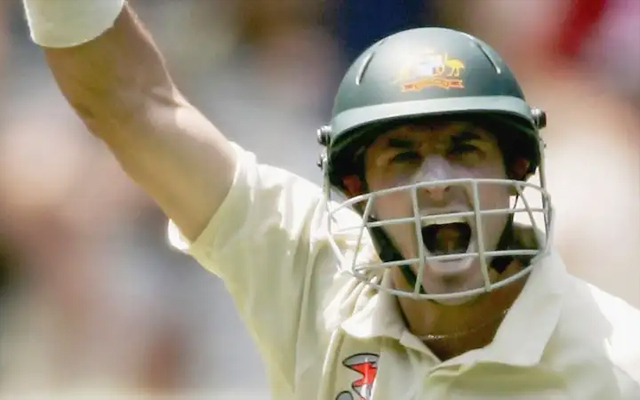 Michael Hussey is remembered as one of the greatest players in international cricket, who served Australia in all three forms of cricket efficiently. In Test cricket, he played 79 matches for the Aussies and scored 6235 runs with 19 tons and 29 fifties in 137 innings. In November 2005, he received his debut Test cap during the West Indies tour of Australia.
Australia's regular opener Justin Langer got ruled out of the opening Test in Brisbane due to a broken rib, and replacing the veteran, Michael Hussey got a chance to play his debut match as an opener. Hussey failed to make it big in his debut game, scoring only 1 and 29 but in the second Test of the series in Hobart, he notched up his maiden Test century and helped Australia vanquish the visitors by nine wickets.
In the third Test, Langer returned to the squad and Hussey was shifted to the middle order at number five. Hussey looked stunning in the new position and scored his second century of the competition to help his team whitewash the Windies team. In Australia's marvellous success, Hussey came out as the second-leading run-getter with 361 runs in six innings of three Tests.