IND vs AUS Test Series 2023: Australia's predicted XI against India for Nagpur Test
The first Test will be played in Nagpur.
After absolutely decimating the West Indies and South Africa in their own backyard, the Australian team will now take on India in a four-match Test series away from home. Given their recent record in red-ball cricket against the hosts, the Pat Cummins-led side will be under tremendous pressure.
However, if they eventually manage to do what many cricket pundits are considering a highly arduous task, they can script their names in the history books - considering that the Australians have never defeated India in India in a Test series in the last 19 years.
Meanwhile, the away team currently have a lot of difficulties to deal with. Two of their premier fast bowlers, Mitchell Starc and Josh Hazlewood are already ruled out of the first Test in Nagpur while young sensation Cameron Green is highly unlikely to play the first Test. On top of that, they are not very much accustomed to playing on spin-friendly tracks. Thus, if India indeed play three spinners in Nagpur, the Aussie batters can be put into a tight spot.
Meanwhile, Australia's loss to India in the last edition of the Border-Gavaskar Trophy proved to be an extremely bitter pill to swallow for the hosts as the visitors pulled off a heist at the fortress Gabba despite their depleted resources.
Thus, they will be more than eager and charged up this time around, considering that it's a matter of pride now. They, however, don't have to worry much. When it comes to quality, they have that in abundance and that is the reason why the Pat Cummins-led side is currently at the top of the table when it comes to the ICC Test team ranking.
So, how will the team line up when they once again take on India? Here's a quick look -
Openers - David Warner, Usman Khawaja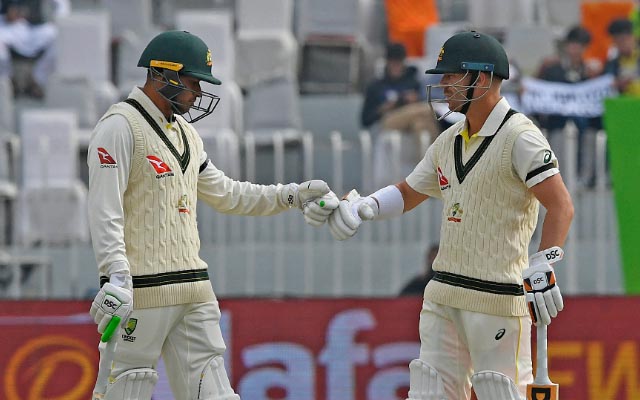 The dynamic duo of David Warner and Usman Khawaja has enormous experience of playing in the subcontinent. The latter was recently chosen as Shane Warne Men's Test Player of the Year but his real test will be against the spin attack of India.
He is known for his batting against spin but India is a different challenge altogether. He has played four Tests against India, the cricketer has managed to score only 198 runs at an average of 28.28. Overall, the 36-year-old has played 56 Test matches and scored 4162 runs, but none of it has come in India. Thus, in his first Test in India, the opener will be gunning to do well in order to finally establish his authority against the hosts.
The southpaw David Warner on the other hand has plenty of experience when it comes to playing against the Rohit Sharma-led side. He is one of the match-winners for Australia but when it comes to Test cricket, the 36-year-old has fallen prey to spin bowling on several occasions.
Barring his scintillating double century against South Africa at the Melbourne Cricket Ground in his last Test series, his form has been a matter of concern as well. Despite that, one can never rule him out because of the quality he possesses. He can eventually be the deciding factor in the upcoming Test series.
---
Middle order - Marnus Labuschagne, Steve Smith, Peter Handscomb, Alex Carey (wk)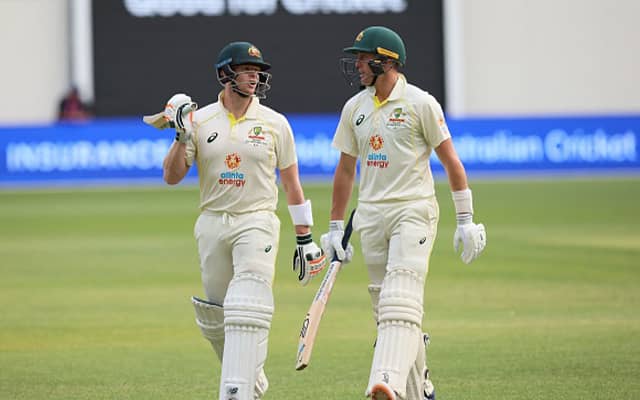 Just like Usman Khawaja, this is going to be Marnus Labuschagne's first Test tour to India. However, he has been preparing for the series for quite some time now. Before coming on the tour, the number one ranked Test batter revealed that he is eager to travel to India and thus, is mentally preparing himself for the challenge.
However, in reality, things can be really difficult for the Australia batter as he doesn't have much experience of playing on spin-friendly tracks. He, however, will have the responsibility along with Steve Smith to play the majority number of balls and score the important runs for the visiting team.
Now, coming to Smith, he is the player that the Indian bowlers need to be wary of. He has had a lot of success against Rohit Sharma and company and if he manages to play the way he does, India can be in deep trouble.
He has played six Test matches in India so far and has 660 runs to his name,displaying his immense talent and ability to succeed in these conditions. His main challenge, however, will be against Ravichandran Ashwin, who was extremely successful against Smith in the last edition.
The 31-year-old Peter Handscomb will most likely replace the injured Cameron Green in the playing XI. He has played 16 Test matches for the Kangaroos so far and has scored 934 runs at an average of 38.91. Now, just like any other Australian batter, Peter too will be exposed to India's spin attack and it needs to be seen if he can overcome the challenge and help Australia win the Test series.
Stumper-batter Alex Carey has played 15 Test matches for Australia and has scored 633 runs at an average of 39.56. Other than batting against spinners, he needs to be exceptional in the keeping department as well. The cricketer himself revealed that it will be a tough challenge for him to keep in India and that is one area he needs to ace on the tour.
---
All-rounders - Travis Head, Pat Cummins (c)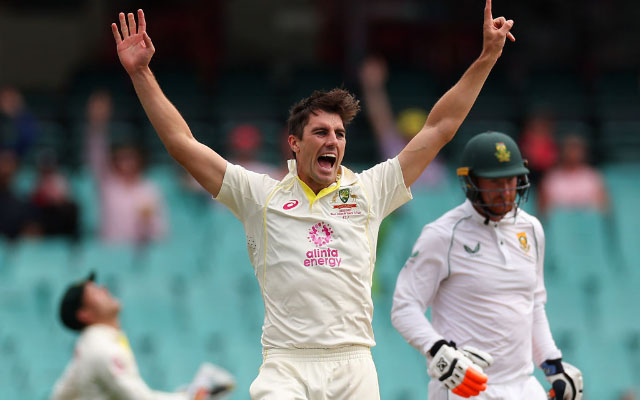 Travis Head's counter-attacking batting can turn out to be a blessing and even a bane for Australia in the coming series. He is the player who will have the responsibility to play quick cameos in order to bail Australia out of difficult positions. He has played 33 Test matches for Australia so far and has scored 2126 runs at an average of 45.23.
Skipper Pat Cummins has been extremely successful as the leader of Australia's Test team so far. However, two of his biggest challenges will be against India in India and in the upcoming Ashes in England. Other than his batting and bowling, it's the mental challenge that the cricketer needs to overcome.
Meanwhile, he has picked up 214 wickets in 47 Test matches and has scored 884 runs in the longest format of the game. Meanwhile, in the absence of his partners Mitchell Starc and Josh Hazlewood, the cricketer will be Australia's main player with the ball.
---
Bowlers - Scott Boland, Todd Murphy, Nathan Lyon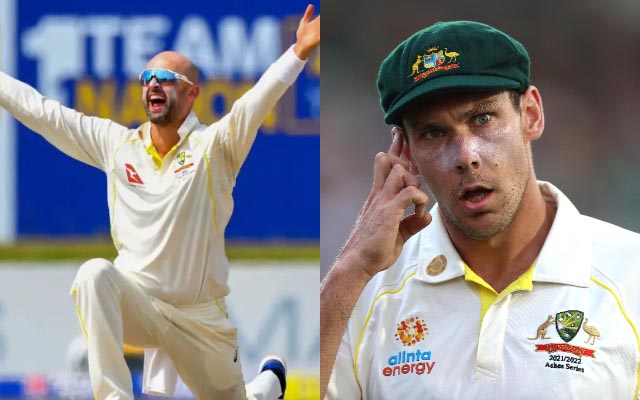 The 33-year-old Scott Boland made his Test debut against England in 2021 and absolutely rattled the Three Lions with his immaculate line and length and ability to move the ball off the surface. However, in India, the conditions will not be akin to Australia and hence will be difficult for him to succeed. Thus, it will be difficult for the player to find success.
Even though Ashton Agar was thought to be Nathan Lyon's partner in the first Test, Pat Cummins indicated that the uncapped right-arm off-spinner Todd Murphy might be presented with his Baggy Green on February 9. He has 29 wickets from seven games in first-class cricket and will definitely be under a lot of pressure as a Test series against India in India is not going to be easy.
Now coming to Nathan Lyon, he is going to be Australia's trump card main in the series. Australia's success in the series depends a lot on his broad shoulders and as far as Lyon is concerned, he is not someone who takes a lot of pressure.
He is relatively calm and that is going to be an asset for Australia in the coming series. Overall, he has played 115 Test matches and has picked up 460 wickets, while in India, he has played seven matches and has 34 wickets to his name at an average of 30.58. Thus, he indeed is going to be Australia's most important player in the upcoming edition of the Border-Gavaskar Trophy.
For a better experience: Download the CricTracker app from the IOS App Store and Google Play Store