10 most Trolled cricketers in the world
In recent years, it has been witnessed that these international cricketers have often been targeted by trollers.
In cricket, fans do not hesitate to shower praises on players when they deliver match-winning performances. Former India captain MS Dhoni's colossal fan following is the biggest example that how fans will show their support and love when you do your job passionately and efficiently. In the age of social media, negative criticism can affect cricketers mentally. India opener Shubman Gill revealed how online trolling impacted him.
Shubman Gill is not the only one who became the victim of online trolling. There are several players who fall prey to internet trollers due to their failures. India pacer Mohammed Siraj has also gone through negative trolling several times due to his non-performance. Along with the internet trolling, nowadays spectators at stadiums also don't mind taking down players with their slogans.
Here are the 10 most trolled players in international cricket
10. Rohit Sharma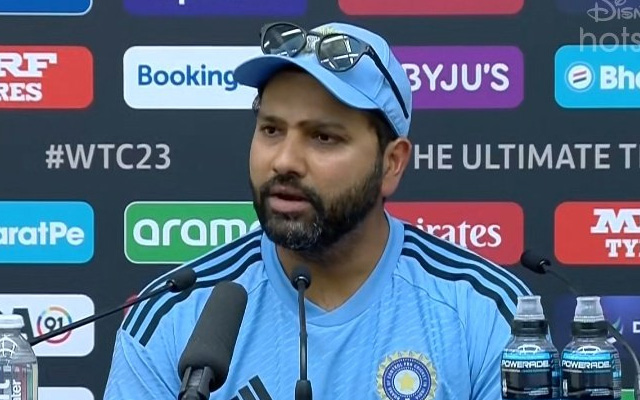 India skipper Rohit Sharma is one of the illustrious players in international cricket due to his ferocious batting style. However, for the last three years, he is going through a difficult phase, and nowadays, he also encounters severe criticism from former players of the Indian cricket team.
Sometimes, things go out of hand as his staunch critics do not mind getting personal. The fan fight between supporters of Virat Kohli and Rohit often gets ugly on social media as the former's fans troll Rohit and comment on his body. In November 2022, when Kohli's gym pics went viral, the former India skipper's supporters came heavily on the current India captain for his weight, form, and fitness.
During the Royal Challengers Bangalore (RCB) vs Mumbai Indians (MI) match at the M. Chinnaswamy Stadium in the Indian Premier League (IPL) 2023, spectators strived to shatter Rohit's confidence with 'Rohit Vadapav' chants.