Asia Cup 2023: 5 Most unsuccessful Indian captains against Pakistan in ODIs
Here's the list of 5 most unsuccessful Indian Captains against Pakistan in ODIs
The contest between India and Pakistan is always mouthwatering. Ever since it was first played, it has produced thrilling match finishes. More so, because of the existing similarities and geo-political situation fans across the globe anticipate this rivalry. Furthermore, ICC, broadcasters all wait for this opportunity to generate maximum revenue, such is the hype.
However, in recent times the cricketing giants do not get to meet with as much frequency as before. The last bilateral series between these two countries was a decade back. Now, they only play each other in multi-nation tournaments like Asia Cup and ICC events. But the excitement level remains the same as both the teams try to one-up each other with incredible performances.
Pakistan always had the upper hand over India in limited-overs matches. Right from the inception of this format, India had lost against Pakistan in more matches than they won. Even the most successful Indian captains have tasted defeat. Let's have a look at the top 5 unsuccessful Indian captains against Pakistan in ODIs. Surprisingly, all those captains who led India in most matches feature in this list.
5. MS Dhoni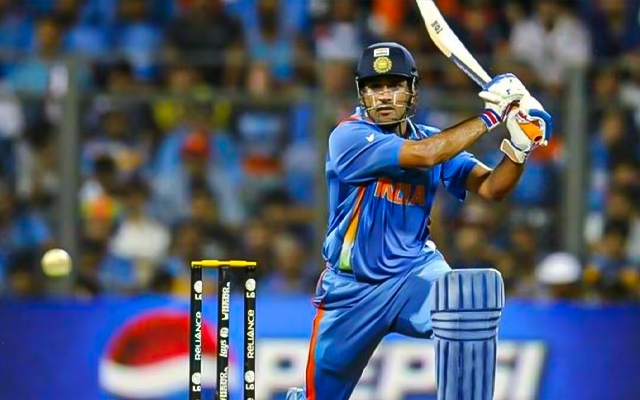 Former Indian Captain Mahendra Singh Dhoni who won three ICC events with India, lost seven matches against them. But the captain cool has the best win-loss ratio of 1.57. He went to the toss for 200 times in ODIs. And against Pakistan, he had done that job 18 times, third highest after Azhar and Sachin.
In those seven matches, Dhoni scored 338 runs at an average of 68 and SR 80. His famous 113* in the 2013 Chennai ODI was an incredible revival task. Mostly he came down the order, but couldn't cross the finish line. Both teams played competitive cricket but Pakistan had the last laugh.
Those losses came during his early captaincy phase. Pakistan came heavy on India on those days. Dhoni who used to control the game from behind the stumps was clueless in many of these games, such was the pressure. Post 2011 Cricket World Cup semifinal win, he stated, "fans don't mind losing the cup now". Such were the expectations from the Men in Blue.