Asia Cup 2023: Top 5 highest individual scores in Asia Cup
These players have won their teams the Asia Cup match on the back of brilliant performances in the continental tournament.
The Asia Cup returns to Pakistan after 15 long years., and it can be said it has returned with a bang. A thumping century from Babar Azam against Nepal in the very first match has set the tone high. The top-ranked ODI batter completed his record 19th ODI century with this performance.
There have been many instances where batters have produced significant individual performances in the Asia Cup history. Once they got over the 100-run mark, they always intended to make it big. Eventually, they have been successful on many occasions. Most importantly, some of them came in a tricky situation for the team which made their score even more significant.
Let's take a look back at the top 5 highest scores in Asia Cup history. Among the top 5, the three highest scores came from the bat of Pakistan batters. Over the years, they have delivered strong individual performances. The other two instances belong to a Bangladesh batter and an Indian cricketing icon.
5. Shoaib Malik : 143 vs India - Asia Cup 2004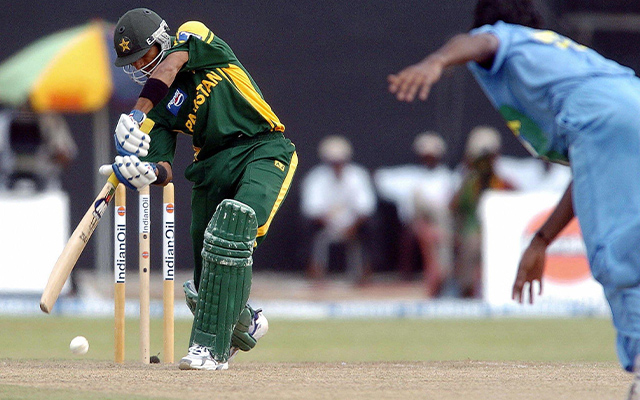 Former Pakistan middle-order batter Shoaib Malik's 143 runs score against India stands at the fifth position even after 19 years. He has a stellar record in Asia Cup averaging 66, way higher than his career average. In this particular match against India, young Shoaib came to bat one down.
He started collecting boundaries against the likes of Irfan Pathan, and Lakshmipathy Balaji to get his eyes settle in. He always looked busy at the crease and beautifully played Anil Kumble and Harbhajan Singh toward the later part of the inning. He struck the century in 95 balls with fourteen fours. He capitalised on batting powerplay to maximise those runs.
Eventually, he got out to Sachin Tendulkar at the score of 143 off 127 balls. Later in the second half of the game, he took revenge by getting Sachin out of his bowling. With his exemplary all-round performance, Pakistan clinched a comfortable victory over India.